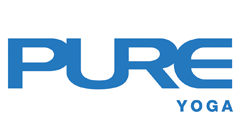 Workshops
Myofascial Release with massage balls with Shalina Gong
A simple myofascial release sequence with massage balls that can unlock common areas of resistance and make your backbends feel better.
Backbends have undeniable benefits, especially for people who sit in the office and at the computer for hours every day. Backbend poses can create spine and hip extension help to balance out the biomechanical patterns created by sitting. However, the benefits of backbends are not always easy to achieve. Tensions accumulated around our shoulders and hips due to our unique anatomy, the poor posture, adhesions or scar tissues from old injuries can always get in the way for an enjoyable backbend practice. That's where myofascial release can come in handy. It is a great tool for unlocking habitual areas of tension, and it's perfect for people who struggle to find freedom in backbends.
The key areas for focus in this myofascial release sequence are:
• The hip flexors- rectus femoris, tensor fascia latae, iliacus, psoas.
• Muscles that limit arm and shoulder movement—the pectoralis major and latissimus dorsi.
• The upper portion of the gluteus maximus.
1 August (Sunday):
9:00am – 12:00 pm
FULL WORKSHOP:
1 August
Total 3 hours
(PURE Cardholders) Early-bird 20% discount: HK$1,180 (ends 4 July)
(Non-PURE Cardholders) Early-bird 10% discount: HK$1,327 (ends 4 July)
Regular Price: HK$1,475

Included a pair of 12cm massage ball
Photos and videos may be taken, solely for PURE marketing purposes. 
Early-Bird 20% Discount:       
Early-Bird Discount ends 4 July 2021. Please see above for listed prices.
Refunds/Cancellation:    
No refund or credit will be given for cancellation starting 5 July 2021.
 All refunds are subject to a 10% processing fee that will be deducted from your refund.
Healthy-licious juice cleanse offer from nood food:
$200 discount on nood food 3-Day juice cleanse for all yoga event registrants on workshop dates. Ask nood food staff at your workshop location for details.
10% off all nood food items for all yoga event registrants on dates of the workshop.
To register, please contact any PURE Yoga studios or see reception.
*Please refer here for the full terms & conditions