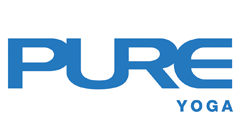 Workshops
Introduction to Intelligent Sequencing for Teachers with Jen Kentrup
16-18 July, The Centrium - Central
Creating an intelligent sequence of yoga classes is a skill that requires understanding both the groups of poses and the individual asanas. Skilful sequencing utilises your knowledge of basic anatomy and your understanding of the energetic quality of poses in tandem with your knowledge and understanding of the actions of the poses themselves.
In this workshop, you will learn how asanas work together as groups and individually. We will spend time exploring the fundamental actions of both levels 1 and 2 poses to give you the tools that shed light on how to sequence a class towards a peak pose.
Session 1:
16 July (Friday)
7.00pm – 9:00pm
Seeing the big picture
-Organising the library of poses we call levels 1/2
Session 2:
17 July (Saturday)
10:00am – 12:00pm
Refining your understanding of individual poses
-Exploring the actions of poses
Session 3:
17 July (Saturday)
1:30pm – 3:30pm
Connecting the dots
-Understanding how poses relate to each other
Session 4:
18 July (Sunday)
10:00am – 12:00pm
Planning the sequence
-Looking at a sequence as a journey that has a beginning/middle and end
Session 5:
18 July (Sunday)
1:30pm – 3:30pm
Finding your voice as a teacher
-Using your unique voice to create an intelligent sequence
16-18 July
Total 10.0 hours
PURE Cardholder Early-Bird 20% Off:
HK$2,960 (ends 30 June)
Non-PURE Cardholder Early-Bird 10% Off:
HK$3,330 (ends 30 June)
Regular Price
HK$3,700
Photos and videos may be taken, solely for PURE marketing purposes.
Early-Bird Discount
Early-Bird Price: Application sent in on or before 30 June 2021.
Regular Price: Application sent in starting 1 July 2021.
Refunds/Cancellation:    
No refund or credit will be given for cancellation starting 1 July 2021.
All refunds are subject to a 10% processing fee that will be deducted from your refund.
*All applications for refund (medical & emergency reasons) must be made within 3 days after the event finishes.
 Healthy-licious juice cleanse offer from nood food:
$200 discount on nood food 3-Day juice cleanse for all yoga event registrants on workshop dates. Ask nood food staff at your workshop location for details.
10% off all nood food items for all yoga event registrants on dates of the workshop.
To register, please contact any PURE Yoga studio or see reception.
*Please refer here for the full terms & conditions