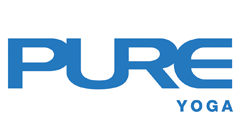 Workshops
Floating Sound Bath
Does Sound Bath involve an actual bath?
Do we wear bathing suits?
Sound Healing is nothing new. From Tibetan and Crystal Singing Bowls to Gong and Aboriginal didgeridoos, sound vibrations have been proven to have powerful therapeutic effects for thousands of years.
In this modern world, chances are that stress is affecting our lives one way or another and we could all benefit from a little self-care.
Only at PURE – Hong Kong's first Floating Sound Bath in an Aerial Hammock! Take 60 minutes out of the day as the perfect ME-TIME treat for yourself or with your loved ones, transform through sound vibration on a cellular level, balancing your chakras through singing bowls, gongs, handpan, voice…
Every "bath" will cleanse your mind and lift you to new heights of wellness
This is not your average Sound Bath Meditation.
Cradled in a cocoon surrounded by soothing sound vibrations, you will be transported into a state of deeper relaxation, allowing the frequency to thoroughly rejuvenate your mind and the vibration to heal your energetic body.
It will be 60 minutes well spent, leaving you feeling refreshed and reborn.
Give yourself this blissful gift today!
10-Session Package
60 minutes per session
PURE Cardholder Special HK$1,440 (HK$144 per session)
Non-PURE Cardholder Price: HK$2,800 (HK$280 per session)
5-Session Package
60 minutes per session
PURE Cardholder Special: HK$810 (HK$162 per session)
Non-PURE Cardholder Price: HK$1,575 (HK$315 per session)
Individual Drop-in
60 minutes per session
PURE Cardholder Special: HK$180
Non-PURE Cardholder Price: HK$350

This special class is offered at Grand Century Place, Millennium City 5, Soundwill Plaza and Starstreet Precinct.
Visit our website for class schedules.

Private Event
60 minutes per session
Up to 12 Floaters
HK$2,640
For private event enquiries, please email events@pure-yoga.com.
Millennium City 5: Capacity 9

Mikey Ki
Thursday: 1:00pm – 2:00pm
24 June
8 July
22 July
5 August
19 August
2 September
16 September
30 September



Heidi Poon
Tuesday: 1:00pm - 2:00pm
29 June
13 July
27 July
10 August
24 August
7 September
21 September



Grand Century Place: Capacity 11
Kay Yuen 

Saturday: 11:00am - 12:00pm
26 June
10 July
24 July
7 August
21 August
4 September
18 September
Soundwill Plaza: Capacity: 10
Clayton Horton
Friday: 2:30pm - 3:30pm
2 July
30 July
27 August 
24 September 

Thursday: 12:45pm - 1:45pm
15 July
12 August 
9 September 
Starstreet Precinct: Capacity 12
Martina Lee
Tuesday: 3:00pm - 4:00pm
6 July
20 July
3 August
17 August
31 August
28 September
Photos and video may be taken, solely for PURE marketing purposes.
Minimum Students
This event requires a minimum of 5 students per session.
Refunds/Cancellation
· No refund or credit will be given for cancellation.
· Valid refunds are subject to a 10% processing fee that will be deducted from your refund.
. Cancellations must be made at least 48 hours before class. Late cancellations will incur the full charge
Healthy-licious juice cleanse offer from nood food
• HK$200 discount on nood food 3-Day juice cleanse for all yoga event registrants on training dates. Ask nood food staff at your event location for details.
• 10% off all nood food items for all yoga event registrants on dates of the training.
*Please refer here for the full terms & conditions
About the teachers