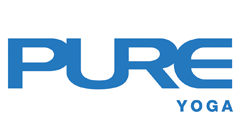 Workshops
Advanced Asana with Ester Oldfield
12 & 13 February, Starstreet Precinct - Wan Chai
Advance your practice of backbends, arm balances and inversions with Ester.
Through a grounding, alignment-based approach, you will open the body intelligently to increase strength and flexibility. Taking this progressive and accessible approach will deepen your understanding of advanced Asanas.
You will practise and study the alignment of the three main inversions: (Sirsasana I and II, Pincha Mayurasana and Adho Mukha Vrksasana). Each practice will include Meditation and a long Savasana.
Suitable for yoga practitioners with a regular level 2 practice and/or those with a strong level 1 practice (2+ years).
Minimum requirements for students:
Push into Urdhva Dhanurasana (Wheel pose) with straight arms

Enter and hold Sirsasana I and II (Headstand I & II) for 3-5 minutes at the wall or in the middle of the room

Kick into Adho Mukha Vrksasana (Handstand) and Pincha Mayurasana (Forearm Stand) at the wall
Day 1: Backbends
12 February
Standing Drop Back (Tadasana to Urdhva Dhanurasana)

Headstand Drop Back (Sirsasana to Dwi Pada Viparita Dandasana)

Scorpion pose (Vrschikasana)

Pigeon pose (Kapotasana)

Eka Pada Rajakapotasana series (King Pigeon series)

King Dancer pose (Natarajasana
Day 2: Hips & Twists
13 February
Crow pose and Side Crow pose (Bakasana and Parsva Bakasana)

Firefly pose (Tittibasana)

Flying Pigeon pose (Galavasana)

Upward Rooster pose (Urdhva Kukkatasana)

Lotus Peacock pose (Padma Mayurasana)

Headstand II transitions with the above arm balances (Sirsasana II transitions)

Lotus pose variations in Headstand, Forearm stand and Handstand (Padmasana in Sirsasana, Pincha Mayurasana and Adho Muhka Vrksasana).
PURE Cardholder Early-bird 20% Off:
HK$1,560 (ends 20 January)
Non-PURE Cardholder Early-bird 10% Off:
HK$1,755 (ends 20 January)
(Total 2.5 hours each day)
PURE Cardholder Early-bird 20% Off:
Non-PURE Cardholder Early-bird 10% Off:
Photos and video may be taken, solely for PURE marketing purposes.
Early-Bird Discount
Early-bird: Application sent in on or before 20 January 2022.
Regular Price: Application sent in starting 21 January 2022.
Refunds/Cancellation
No refund or credit will be given for cancellation starting 21 January 2022.

Valid refunds are subject to a 10% processing fee that will be deducted from your refund.

All applications for refund (medical & emergency reasons) must be made within 3 days after the event finishes.
Healthy-licious juice cleanse offer from nood food
$200 discount on nood food 3-Day juice cleanse for all yoga event registrants. Ask nood food staff at your event location for details.

10% off all nood food items for all yoga event registrants on dates of the workshop.
To register, please contact any PURE Yoga studio or see reception. 
*Please refer here for the full terms & conditions