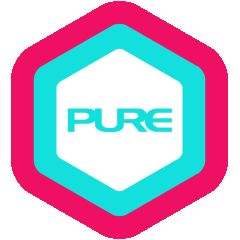 Teacher Training
Re-ignite & Re-discover: 300-Hour Advanced Yoga Teacher Training with Arun Rana
300-Hour Yoga Alliance Accredited Teacher Training
Early-Bird ends 3 April 2022.

*First 15 Registrants enjoys an additional exclusive 30% Discount!


To register, kindly click on the "Register Now' button below, or email to events@pure-yoga.com


Re-ignite & Re-discover: 300-Hour Advanced Yoga Teacher Training with Arun Rana

This is a 300-Hour Yoga Alliance Accredited Advanced Yoga Teacher Training – an enriching and rewarding journey to elevate your professional teaching and practice to the next level.
This Teacher Training is a Professional Certification Programme that allows the candidate to become registered as a 500-hour certified yoga teacher along with their previous 200-hour certification under the credentials of Yoga Alliance.
Every individual student is different and brings along his/her own set of knowledge, skills, and expertise. In this advanced training, we will seek to leverage on these personal experiences as sources of learning and teaching.
This will be an evolutionary journey that is both emotionally and physically demanding. Set over the duration of three months, this course will provide students with time to absorb their learning and assimilate the information, before eventually putting what they have learnt and experienced into practice and reality.
We warmly invite and welcome you to embark on this meaningful and beneficial programme to be the best version of yourself, both on and off the mat!


Yoga Alliance Accredited School
PURE Yoga is a registered school with Yoga Alliance. Our teacher training programmes and teachers are internationally accredited, have exclusive recognition and qualify for the 200-hour and 300-hour Yoga Alliance Certification.
Yoga Alliance is an international governing board for yoga teachers and training programmes in the U.S and globally. Graduates of our programme are automatically eligible to register as a RYT (Registered Yoga Teacher) with Yoga Alliance. Becoming a RYT means having a higher profile and gaining international recognition as a yoga teacher, attributes that many hiring studios look for.


Mission Statement
We offer this training in an effort to grow our community of committed yoga practitioners, empowering those who demonstrate dedication to a personal practice, by sharing the knowledge, skills and tools we have learned so they too can start teaching yoga.
We intend to guide trainees toward a healthy self-confidence, while at the same time invoking in them a sense of humility and excitement, knowing that they are at the beginning of a long journey.

For enquiries, email events@pure-yoga.com
< Re-ignite & Re-discover: 300-Hour Advanced Yoga Teacher Training with Arun Rana >
    
  
Syllabus Breakdown
Techniques, Practice and Skill Sets - 120 Hours
Teaching Methodology - 50 Hours
Yoga Philosophy - 40 Hours
Yoga Anatomy & Physiology - 20 Hours
Practicum - 30 Hours
Business of Yoga - 10 Hours
Self-study - 30 Hours
Total Hours: 300 Hours
 
 
Techniques, Practice and Skill Sets
This is the core of the entire teachers training course, covering:
Detailed understanding of foundational and advanced Asana in context of classifications and categories

Theory of basic alignments and concept of movement with transition from one pose to another pose

Stages of development with methods of advancements in a safe yogic environment

Application of preventive methods for enjoyable practice and core benefits of each Asana

Modifications of Asana in perspective of progression

Safety considerations and risk mitigation in asana practice

Application of hands-on adjustment for effortless and enjoyable practice with/without yoga props (blocks, bolsters, blanket, belts, etc.)

Methods to deepen awareness with focus on different muscle groups and art of self-adjustments in deeper postures

Sequencing and assisting concepts and practice

Regular student teaching practice and feedback from teachers and classmates

Key points of proper breathing during Asana practice to obtain maximum health benefits in terms of better functioning of internal organs and various systems of the body

Practice of Pranayama and concept of breathing

Application of Bhandhas (energy locks) for deeper experience and transformation from concentration (dharna) to meditation (dhyana)

Meditation as taught in traditional yoga culture with art of deeper relaxation in order to prevent/cure psychosomatic disorders
  
 
Teaching Methodology
Methods of creating an energising and inspiring class for greater learning of yogic components

Art of systematic and safe sequencing for profound effect on total well-being of an aspirant

Skill and structure of realistic amendments for beginners, intermediate and advanced students

Development of mixed-level class for the needs of beginners and advanced students with clear instructions

Self-demonstration and key points of guided demonstration in an ongoing yoga class

Planning for a Private Yoga class, Yoga workshop (dynamic or static), Yoga Talks, with required field of knowledge and how a student will prepare the study material

Introducing practical techniques of Hatha, Yin, Vinyasa, Power, Hot, etc. to students to ensure their comfort with wide range of yoga classes

Integrating breathing, cleansing, meditation into daily yoga practice with therapeutic aspects of each practice

Dealing with injuries and safety precautions
 
 
Yoga Philosophy
Understanding the concept of Patanjali Yoga Sutra

Historical perspective of yoga from Vedic period – Pre-classical – classical – post-classical

Seven systems of Indian philosophies

Different states of Chitta, 5 mental modifications and concept Abhayasa

Astanga Yoga with detailed understanding of Yamas and Niyamas

Philosophical aspects of Asanas

Teachings of "The Bhavagad Gita" and integration of Karma, Bhakti and Gyana Yoga

Understanding Hatha Yoga Pradipika and the practices outlined within it

General overview of AYURVEDA and concept of Vata, Pitta, Kapha doshas 

Importance of right attitude in daily teaching and practice

Kundalini and chakra
 
 
Yoga Anatomy and Physiology
Applied anatomy with balanced strength and flexibility

General introduction of major muscles and skeletal system in context to asana

Overview of major bones, connective tissues, cartilage, fascia and tendons

Anatomical patterns and movements in forward bending, backward bend, twisting, hips opening, binding, balancing, inversions, etc.

Understanding the basic anatomy of energy locks (Yoga Bhandas) to cultivate healthy Pranayama practice

Underlying aspects of Yogic Cleansings (shatkarmas)

Yogic anatomy of 5 koshas, 7 chakras, 5 vayus and 3 gunas, and food consumption
 
 
Practicum
Developing the ability to conduct a one-to-one yoga class and gradual progression to teach large group classes

Clear instructions and better voice control for holding larger class sizes

Each practice practicum teaching session is based on extensive feedback from training leaders and discussion with the Training co-participants 

Acquiring the good communication skills to conduct an effective class

Demonstration of yoga postures with clear and most comprehensible verbal instructions

Voice quality, language, tone and audibility training with constant feedback

Fine art of appropriate contact and touching during physical adjustments for private yoga as well as group classes
 
 
Business of Yoga
Developing your career as a yoga teacher/instructor

Setting up your own studio, marketing management concepts in yoga businesses

Advertising and Public Relations

Ethics and Code of Conduct in Yoga Teaching

Workshops, Events, Retreats Management and Planning 

Maintaining your credibility and marketability as a yoga teacher/instructor
 
 
Self-Study
Course readings

Clearing doubts – Q & A Sessions

Group discussions

Homework
< Re-ignite & Re-discover: 300-Hour Advanced Yoga Teacher Training with Arun Rana >
Module 1:  1–22 May
Module 2:  4–26 June
Module 3:  9–24 July
  
 
 
Full Training
 

Weekdays

Weekends

Module 1

May 2022

2,3,16 May

7:30am – 6pm

1-22 May (7 days)

7:30am – 6pm

Module 2

June 2022

8,9,15,16 June

6:30pm – 9pm

4-26 June (8 days)

7:30am – 7pm

Module 3

July 2022

11,15,22 July

7:30am – 7pm

9-24 July (6 days)

7:30am – 7pm
  
   
Morning Intensive Practice Only
* 7:30am to 10:00am daily (valid for weekend, full-day trainings only – 21 sessions)
The Morning Intensives are the daily asana practice. They include asana, pranayama and meditation practices, and the intensity will increase as the training progresses. They are an integral part of the programme where techniques are learned and skills are sharpened. 
Since this part of the practice is goal-oriented and strategised as per individual body, it is an extremely helpful programme and hence, we strongly encourage you to join all 21 days so that we can work on progressions over our asana practices day by day.
This part of the programme is open to students who desire progression in their practice but are not participating in the full Teacher Training. Those registered in the Full Teacher Training will have this included in the programme already.
< Re-ignite & Re-discover: 300-Hour Advanced Yoga Teacher Training with Arun Rana >
  
*First 15 Registrants enjoys an exclusive 30% Discount! 
 
 

Early-Bird Prices

(20% Discount)

Register NOW until
3 April 2022

Regular Prices

 Register from 
3 April 2022 onward

Full Training
Module 1, 2 & 3

S$6,420

$8,025


Full Morning
Intensives Only
Total 21 sessions

S$874

 S$1,092

Any 7 Morning Intensives
Choose any 7 Morning Intensive sessions (weekends only)

S$364

S$455

Single Morning Intensive
Drop-In
Choose any 1-day Morning Intensive session (weekends only)

S$65

 

S$82

 
< Re-ignite & Re-discover: 300-Hour Advanced Yoga Teacher Training with Arun Rana >
 
 
Terms & Condition
Photos and video may be taken, solely for Pure marketing purposes.
 
Early-Bird Discount
Early-Bird Price: Application sent in on or before 3 April 2022
Regular Price: Application sent in starting 4 April 2022.
 
Refunds/Cancellation
· No refund or credit will be given for cancellation starting 3 April 2022
· All refunds are subject to a 10% processing fee that will be deducted from your refund.
 
Minimum Students
This programme requires a minimum of 20 students.
 
Special offer from Nood food:
· $1.00 off all nood food items for all yoga event registrants on dates of the workshop.
· $2.00 off all smoothies and juices for all yoga event registrants on dates of the workshop.
· $1.00 off all coffee or tea for all yoga event registrants on dates of the workshop.
  
*If there is any discrepancy between the printed and web versions, the web version shall prevail.
  
 
  
Requirements
Commitment, determination and good health are the basic requisites. Students must be prepared to make personal sacrifices in order to achieve 100% course attendance.
 
Applicants need: 
‧ To have a deep desire to learn and personally explore the deeper dimensions of yoga 
‧ To have regular yoga practice for 2 years
‧ To be free of major injuries going into the programme 
‧ To have a coachable attitude 
‧ To be fully committed and understand that 100% full attendance is required 
< Re-ignite & Re-discover: 300-Hour Advanced Yoga Teacher Training with Arun Rana >
 
 
About Arun Rana
Arun is a senior consultant and teacher of yoga and naturopathy. He was born in New Delhi and studied traditional yoga at renowned Indian ashrams in Rishikesh, Kerela, Bangalore and Haridwara. He is also very fortunate to have had the opportunity to study meditation with Himalayan Yoga masters.
A teacher since 2004, Arun has led multiple workshops and retreats in various countries as well as regular classes. His students have eventually become teachers in their own right and continue to share his teaching philosophy and knowledge.
Arun enjoys the healing elements of yoga, like those found in de-stress and de-addiction classes. He believes it is his mission to spread the message of holistic well-being to the world. Specialising in yoga therapy, he has taught many classes dealing with depression and obesity, along with chronic spinal ailments. His classes are known for their powerful and creative sequences.
  
  
QUALIFICATIONS & CERTIFICATION
• ERYT-500 Yoga Alliance Certified
• One-year Yoga Therapy Instructor Course, Vivekananda Yoga School, Bangalore, India, 2005
• 200-hour Hatha Yoga Teacher Training, International Sivananda Yoga Vedanta Centre, Kerala, India, 2004
• 200-hour Yoga and Naturopathy, Chandra College for Yoga and Naturopathy, New Delhi, India, 
• 200-hour Hatha Yoga Teacher Training, Vivekananda Yoga School, Bangalore, India, 2004
< Re-ignite & Re-discover: 300-Hour Advanced Yoga Teacher Training with Arun Rana >
 
 
Waiver of Liability 
 
Your Physical Conditions and Safety
1. You understand that it is your responsibility to consult a physician regarding your ability to participate in the physical activities involved in the Training Course and that participating in the physical activities undertaken on the Training Course imposes physical demands upon you, and in particular you understand that the intensive nature of the yoga instruction provided on the Training Course, particularly in respect of hot yoga, will impose extra physical demands on you over and above those which you would experience, in a less intensive yoga practice session, or at cooler temperatures, and in lower humidity when engaging in any or comparable exercise.
2. You shall not participate in any of the physical activities on the Training Course whilst suffering from any infections or contagious illnesses, diseases or other ailments including but not limited to open cuts, abrasions, open sores or minor infections, where there is any risk that such use or participation in such conditions may be detrimental to the health, safety, comfort or physical conditions of other participants in the Training Course; you will bring any such matters to the attention of staff of PURE if in any doubt.
3. If you are pregnant, under medication and/or suffering from or having suffered from any medical disability you are strongly advised to seek the advice of a qualified medical practitioner before commencing any of the physical activities available on the Training Course.
4. No person who is under the influence of drugs or of alcohol is permitted on the Training Course.
5. You acknowledge and voluntarily assume (i) your responsibility to assess your level of fitness and general health (including where appropriate consulting your physician or doctor) and (ii) the risks of serious injury that are associated with physical activity of any kind including any variety of yoga, meditation and breath work practice and participation in yoga related activities or activities related to the Training Course (collectively the "Activities") including those off studio or Pure Facilities premises. You confirm that you shall retain all control and direction over your Activities at all times. You voluntarily assume full liability and accept the risk of harm, including physical injury and discomfort as a result of your participation in the various Activities in the Training Course.
 
 
 
Limitation of Liability
1. You hereby acknowledge that you are aware that in participating in the physical activities available on the Training Course, and in using the facilities there are risks or possibility of injury.
2. To the fullest extent permitted by applicable law, PURE, its related corporations and their respective servants, agents, employees and officers (collectively referred to in this Clause 2 as the "PURE Entities") shall not be liable for any loss or damage to property or in respect of any bodily injuries, illness or death of you, howsoever caused, aggravated or incurred arising out of or in any way connected with your participation in the Training Course and other services.
3. You hereby acknowledge that you understand and voluntarily accept the risks of injury involved in your participation in the Training Course. To the fullest extent permitted by applicable laws, you hereby agree the PURE Entities shall not be liable in contract, tort (including without limitation negligence), pre-contract or other representations or otherwise out of or in connection with your participation in the Training Course, for any claims, demands, damages, economic loss (including without limitation, loss of revenues, profits, contracts, business or anticipated savings), loss of good will or reputation, or special or indirect consequential losses in any case. You further agree not to hold the PURE Entities liable for any wilful act or omission, default, fraud or negligence of any other person or guest or third party within PURE operated facilities.
4. You hereby agree to defend, fully indemnify on demand and hold harmless the PURE Entities from and against all liabilities, claims, expenses, damages and losses including legal fees (on an indemnity basis) which the PURE Entities may suffer arising from any breach of these terms and conditions by you, or in connection with any act, omission, default, negligence or conduct of you in connection with any other liabilities arising out of you or any services under this Agreement. This obligation to indemnify PURE shall survive the termination of the Agreement.
Will I be able to teach right after I graduate from this programme?
Yes. All the course materials taught in this course prepare students with all the foundational knowledge and skills needed to become yoga teachers. Some students take it to deepen their own personal practice, kick-start a life transformational experience, while others do it to immediately start a teaching career. Others who do not want to proceed into teaching immediately would immerse into further trainings. More than half the students from our graduate programmes begin teaching friends, family, moving into part-time teaching in studios and then full-time teaching.
Will I be able to teach at PURE Yoga after graduating from this programme?
PURE Yoga is always open to applications and supports graduates from our programmes. We do have many teachers at PURE Yoga currently that are previous graduates. While we encourage graduates to apply with us, there is never a guarantee of job placement due to availability of openings or space within our studios. However, any graduates that apply with us are kept in our database and are advised if there are openings available.
Will PURE Yoga help with my Yoga Alliance application? 
Upon successful graduation of our teacher training programmes, PURE Yoga will send the students a link to where they can apply for the Yoga Alliance certification. Our programmes and our school are Yoga Alliance accredited, meaning that students graduating from our programmes will "automatically" be approved when they apply to Yoga Alliance. From there, students will take their own steps in applying for Yoga Alliance – whether you are applying for 200-hour certification, 500-hour or so forth.
Will I receive a certificate after the programme? 
Upon successful completion, 100% attendance, and following the code of conduct – students will receive a Certificate from PURE Yoga for this teacher training programme
*Please refer here for the full terms & conditions