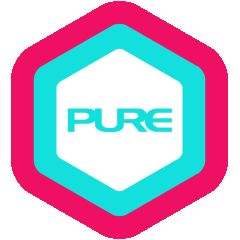 Teacher Training
Art of Profound Relaxation: Restorative Yoga Teacher training with Samantha Chan
Restorative yoga is a practice in and of itself for people of all ages, at all levels of yoga experience, and in all states of health. It does not create health or relaxation. It creates a space where, with the support of props, it might happen.
This healing yoga practice benefits any type of body, reduces stress and soothe the sympathetic nervous system. It gives time and space to your body so that it can restore itself. In this training you will learn straightforward techniques to practise and teach Restorative Yoga.
In our culture of constant activity and distraction, everything seems to accelerate and we find ourselves overstimulated and constantly trying to catch up and keep pace. In this training you will learn how to work with your nervous system and breath to decelerate and discover spaciousness and stillness within. It is by experiencing this relaxation state first that you will be able to guide your students into a similar experience.
This is a gentle and supportive style of Yoga that uses various props to support the body. When the body is fully supported, it will naturally relax, releasing deeply held tensions. Restorative yoga is the art of non-doing and focuses on effortlessness and ease using well-placed blankets, bolsters, yoga straps and chairs to safely support the body in various postures. This process invokes a natural state of balance, regeneration and deep rest. It is a soothing, nurturing and slow-paced practice that promotes the healing effects of rest. This is especially helpful for insomnia, depression, stress, low back pain, anxiety, etc.
After completing this course, you will be able to create safe restorative yoga classes. You will learn how to integrate restorative poses into your classes and make your classes more accessible by introducing prop-usage techniques; be equipped to design practice sessions for different body types; and be able to assist safely students during their practice.

Yoga Alliance Accredited School
Pure Yoga is a registered school with Yoga Alliance. Our teacher training programmes and teachers are internationally accredited, have exclusive recognition and qualify for the 200-hr & 300-hr Yoga Alliance Certification.

Yoga Alliance is an international governing board for yoga teachers and training programmes in the U.S. and globally. Graduates of our programme are automatically eligible to register as a RYT (Registered Yoga Teacher) with Yoga Alliance. Becoming a RYT means having a higher profile and gaining international recognition as a yoga teacher, attributes that many hiring studios look for.

Mission Statement
We offer this training in an effort to grow our community of committed yoga practitioners, empowering those who demonstrate dedication to a personal practice, by sharing the knowledge, skills and tools we have learned so they too can start teaching yoga.

We intend to guide trainees toward a healthy self-confidence, while at the same time invoking in them a sense of humility and excitement, knowing that they are at the beginning of a long journey.
Level I – Foundations & Theory of Restorative Yoga
This training programme provides the foundation to invoke the body's natural state. Upon completion, participants will be able to create, guide, and practise a customised Restorative Yoga practice for themselves and others. It is highly recommended that participants continue with Restorative Teacher Training Level 2 to further their knowledge and experience, particularly in offering Restorative Yoga in a more therapeutic environment or to those with injury or illness. 
Fundamentals
What is Restorative Yoga?/Basic of Restorative Yoga
Science of the Relaxation Theory
Anatomy of the nervous system: Parasympathetic and Sympathetic
How Restorative Yoga affects the nervous system?
The vagus nerve and their relationship to Restorative Yoga
Difference between Restorative and Yin Yoga
Restorative Asanas
Understanding the physiological, psychological and emotional effect of each key restorative yoga pose
Restorative asanas' modifications, contraindications and cautions
Proper use of props / The props of Restorative Yoga
The art and subtleties of folding, propping and blanketing
Sequencing in Restorative Yoga
The Art of Sequencing for classes
Building a restorative practice for private clients and group classes
Integrating restorative practice in general (non-restorative) classes
Teaching
Gaining confidence with presenting the material
Principles of teaching and demonstration in restorative yoga
Teaching language
The art of 'seeing': a body and developing your eye and intuition
The art of touch / Hands on adjustments
Optimising the environment for deep rest: ideal timing, atmosphere, reading the room
The power of music vs silence
Pre-requisites
New and experienced yoga teachers as well as who love restorative and want to learn. 
Level II – Teaching Restorative Yoga : Advanced Concepts
Level II training will expand on the topics explored in Level I – intimately examining the poses, props, modifications and environment, as well as introduce new topics to help you further develop your eye, voice, touch, intention and intuition.  Uncover greater centeredness, clarity and expansiveness within yourself through direct somatic experience in the poses as you are nourished and immersed in the practice as a student first and a teacher second. This course covers:
Level 2 restorative yoga poses which include inversion series
The art of teaching restorative yoga with minimal props
Developing dynamic use of props to address individual needs/special populations
Therapeutic sequences for specific restorative alignments, such as:
Release from active sport activity
Lower back issues
Insomnia
Upper Back
Menstruation
Pregnancy
Menopause
Restorative yoga programmes for the mind, such as :
Depression
Anxiety & Fear
Stress-reduction
Bi-Polar
Obsessive Compulsive Disorder (OCD)
Anger
Restorative yoga and the four seasons
Further developing your eye, voice, touch and intention in working both individually and in a group class setting.
Developing and refining your ability to observe the body for intuiting the student's needs
Guiding students into deeper state of relaxation
Using verbal cues and your voice cadence to deepen a student's relaxation
Refined and deeper assisting
Pranayama in Restorative Yoga
Emotional and philosophical dimensions of restorative yoga
Pre-requisites
It is open to those who have completed the Level I training. However, if you have extensive Restorative Yoga teaching experience (minimum 2 years of weekly teaching) or have completed Restorative Yoga Training from another school, you may apply for approval to take this training.
Methodology
The training includes lecture, demonstration, practice, group work/partnering and practice teaching. You will learn how to guide your students into deep, conscious relaxation, leading them to a place where healing and growth can occur.
Level I – 6 days 4-6 & 11-13 November
Friday         : 7:00 - 9:00pm (2 hours)
Sat & Sun    : 8:30am to 5:30pm  (8 hours) 
Level II – 4 days 19-20 & 26-27 November 
Sat & Sun : 8:30am to 4:30pm (7 hours)
Level I: 36 contact hours and 4 non-contact hours
Level II: 28 contact hours and 2 non-contact hours
Students who attend 100% of the training will receive a 70-hr Restorative Yoga Teacher Training certificate. These training hours can be added towards your Continuing Education with the Yoga Alliance.
Reading Materials
Please read the requested reading materials before the training starts.
"Relax & Renew" by Judith Lasater
"Restore & Rebalance" by Judith Lasater
Miracle of Mindfulness by Thich Nhat Hanh
Assessment & Accreditation
On-going assessment and practicums are included during the training. You will also have to complete a short quiz at the end of the training. A certification of completion will be issued. This can be used for Yoga Alliance CEU in Restorative Yoga based on hours of programme. 
Samantha
Samantha began yoga with intentions to deepen her personal practice and expand her knowledge of yoga. After her first teacher training programme in 2005, yoga transformed into a lifelong journey of learning, opening, sharing and teaching. Samantha's vision and knowledge have grown to include not only yoga, but also women's health, life balance, and total wellness. She enjoys her friendships, family, pottery, photography, reading, hiking, travel and food.
Samantha's inspiration comes from each of her past teachers as well as her students. She believes that watching students practise yoga increases her understanding of yoga's complete benefit for a happy and healthy life. This enables her to continually grow as she teaches. In addition to her foundational Hatha Vinyasa teacher training, she has also expanded into Pre- and Post-natal Yoga Teacher Training, Birthlight Perinatal Yoga, Infant Massage, and Kids Yoga.
Samantha is particularly focused on teaching that allows for the progression of students at their own paces. Her style is steady, calm and very approachable. She has an astonishing way of making students work, raising their practice to higher and higher levels – without them feeling it was all work and no play… … aptly her nickname is 'Killer Sam'! She is down-to-earth and guiding in her life as well as her teaching.
QUALIFICATIONS & CERTIFICATIONS
Power + Precision + Mindfulness Mastering the Art of Vinyasa Yoga 50-hour Training with Jason Crandell (2016)
Dharma Yoga Wheel Teacher Training with Dov Bargas & Leela Om (2016)
Diploma in Birthlight Postnatal with Jane Collins, Birthlight, UK (2016)
Integrative Nutrition Health Coach, Institute for Integrative Nutrition, USA (2016)
Yoga Bou Teacher Training Course with Michiko Minegishi (2015)
Yoga Biomechanics Lab with Jonas Weststring (2015)
Diploma in Birthlight Perinatal Yoga Parts 1 and 2 with Jane Collins, Birthlight, UK (2015)
Reiki Master with Joyce Thom (2015)
Wall Rope Yoga 35-hour Training Level 1 (Iyengar Based) with Bryan Legere (2014)
Certification on Massage in Schools Programme (MISP), Massage in Schools Association International (2014)
Raw Food Chef and Health Educator Certification, Levels 1-3 (2013-2014)
Certification on Infant Massage, International Association of Infant Massage, Sweden (2014)
Alexander Method of SMR Level I Coach Certification (2014)
Reiki I and II with Joyce Thom (2013)
Insight Yoga Teacher Training with Sarah Powers, Taiwan (2012)
Yoga Therapy Diploma Certification from Paramanand University of India (2011)
Pregnancy, Birth and Baby Yoga Teacher Training with Jean Byrne & Michelle Papa (2011)
Moving into Meditation with Sarah Powers, Hong Kong (2011)
Yin Yoga Training – A 3-day Teacher Intensive with Sarah Powers, Beijing (25 hours) (2010)
Diploma in Yogakids Facilitator, CYKF, Yoga Kids International (2009)
POET for Yoga Anatomy with Ellen Heed (31 hours) (2009)
Foundations YogaKids Facilitator Training and Certification Programme, Yoga Kids International (2008)
Functional Anatomy for Yoga Teachers with Ellen Heed (20 hours) (2007)
• 250-hour Hatha Vinyasa Yoga Teacher Training at Yoga Limbs Hong Kong (2006)
Level I : 4-6, 11-13 November
Friday : 7:00 - 9:00pm (2 hours)
Sat & Sun : 8:30am to 5:30pm (8 hours)
Level II : 19-20, 26-27 November,
Sat & Sun : 8:30am to 4:30pm (7 hours)
Super Early-Bird Prices:
Register NOW until 30 September

Early-Bird Prices:
Register NOW until 15 October

Regular Prices:
Register from 16 Oetober
onwards


Full Training:
Part 1: 4-6, 11-13 November
Part 2: 19-20, 26-27 November

HK$8.600



HK$9,750

HK$10,850

Part 1 Drop In
4-6, 11-13 November

HK$5,300

HK$5,900

HK$6,500


Part 2 Drop In
19-20, 26-27 November

HK$4,600



HK$5,162

HK$5,725
Photos and video may be taken, solely for PURE marketing purposes.
Early-Bird Discount
Super Early-Bird Price: Application sent in on or before 30 September 2022.
Early-Bird Price: Application sent in on or before 15 October 2022.
Regular Price: Application sent in starting from 16 OCtober 2022.
Refunds/Cancellation
No refund or credit will be given for cancellation starting 16 October 2022.
All refunds are subject to a 10% processing fee that will be deducted from your refund.
All applications for a refund (medical & emergency reasons) must be made within 3 days after the event finishes.
Students Group
This programme is taught in a small group of up to 11 students. Depending on enrolment, you will be assigned to a group with similar experience.
Healthy-licious juice cleanse offer from nood food
$200 discount on nood food 3-Day juice cleanse for all yoga event registrants on workshop dates.Ask nood food staff at your workshop location for details.
10% off all nood food items for all yoga event registrants on dates of the workshop.


Special offer from Kurios
10% off all Kurios regular-priced products for all yoga event registrants on dates of the workshop.

Enquiries:
For enquiries, please email events@pure-yoga.com
*Please refer here for the full terms & conditions