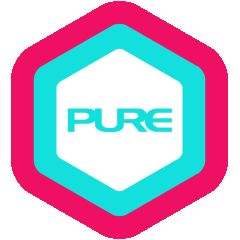 Workshops
Trauma-Informed Wisdom Yoga Therapist Intensive on Psychology & Mental Health
26 & 27 November, Online via Zoom
Trauma is a complex phenomenon, and many people who attend yoga classes will have experienced trauma in their histories and bodies. Yoga professionals have an important role and responsibility to offer practices that support healing.
This weekend intensive is designed to upskill yoga professionals to understand the need for trauma sensitivity in the yoga setting and to translate the best international research into practice in order to use yoga as a body-based form of adjunctive therapy.
Our Intensive is developed and delivered by Mental Health Professionals, Senior Yoga Teachers and Yoga Therapists. The training will help you to communicate better and improve the well-being of people with trauma history and those experiencing mental health challenges such as anxiety and depression. Additionally, you will reflect on your own self-care, burn-out and secondary trauma that may occur when teaching yoga.
The weekend will be facilitated by Chandrika Gibson ND, Jean Byrne PhD, Rob Schutze PhD/Clinical Psychologist, and Satyam Brown BSW MCouns. Together they have 100 years of meditation and yoga experience and extensive professional experience working with trauma and mental health across a variety of settings.
26 November (Saturday)
Session 1: Welcome & Opening: Exploring Mind Body Connection through Research
9:00am – 12:00pm
In this opening workshop and practice, understand the research underpinning yoga and mindfulness and be introduced to practices to support your wellbeing, mental health and to support you working with those who have trauma.
Session 2: Mental Health & Positive Psychology
1:00pm – 4:00pm
In this workshops, we take a deep dive into the types of mental health concerns you may have experienced over the lifespan and the most likely conditions your students, patients, family and friends may experience. We understand the best ways we can support those with mental health challenges while staying within our scope of practice. We finish by understanding the research around Positive Psychology and how the accompanying practices can support us not just survive, but thrive.
27 November (Sunday)
Session 3: Self-Compassion Research & Practice for Burn Out Prevention and Management
9:00am – 12:00pm
The research on self-compassion practices is compelling. Self-compassion is a missing element in many yoga and meditative practices which can improve our wellbeing, motivation, reduce our risk of burn out. We will explore practical and effective tools on burn out management, understand the research and practical applications in your own life, the yoga classroom, school room, allied health/medical settings and at home.
Session 4: Trauma Research & Practice
1:00pm – 4:00pm
Trauma is a complex, yet universal phenomena. Understand the intricacies of trauma and how as a yoga teacher, school teacher, parent and health care provider, you can apply yoga and mindfulness teachings to support those in your workplace, home and yoga classroom.
Each workshop is organised in a way that would be suitable for yoga teachers, school teachers, nurses, health care providers. Each session will include:
Research & Theory
Practical Exercises
How to integrate the exercises
The exercises are evidence-based activities and practices including, for example, the "Self-Compassion Break" and "The Three Blessings", short non-religious practices that can be used both in a yoga classroom across any context, or personally for ones' own wellbeing. All practices are supported by research.
Total 14.0 hours
FULL WORKSHOP
PURE Cardholder Early-Bird 20% Off:
HK$2,944 (ends 31 October)
Non-PURE Cardholder Early-Bird 10% Off:
HK$3,312 (ends 31 October)
Regular Price
HK$3,680
INDIVIDUAL DROP-IN
PURE Cardholder Early-Bird 20% Off:
HK$920 (ends 31 October)
Non-PURE Cardholder Early-Bird 10% Off:
HK$1,035 (ends 31 October)
Regular Price
HK$1,150
**Recorded replay is available for 30 days post-event and is strictly for registered students only.
Chandrika Gibson (ND MWell C-IAYT PhDc) is a Senior Yoga Teacher, Yoga Therapist, Naturopath, Cancer Researcher, co-owner of Surya Health, co-creator at Wisdom Yoga Institute and Published Academic. She is also a member of ANTA (Australian Natural Therapists Association), SIO (Society of Integrative Oncology), AIMA (Australasian Integrative Medicine Association), former President of the AAYT (Australasian Association of Yoga Therapists) and member of IAYT (International Association of Yoga Therapists).
Jean Byrne (PhD) is a Senior Yoga Teacher, Yoga Therapist, Childbirth Educator, Creator of Yoga Education, co-owner of the Yoga Space, West Perth, co-creator at Wisdom Yoga Institute, and Published Academic. Jean is one of a few Australian yoga teachers who have the honour of being on the Yoga Australia Council of Advisors.
Rob Schutze (PhD) is a Clinical Psychologist, Senior Yoga Teacher, Yoga Therapist and published academic. He is a Post-Doctoral Fellow at Curtin University and explores the intersection of pain, psychology, physiotherapy and mindfulness. Rob runs the Psychology practice Wisdom Health Psychology.
Satyam Brown (BSW MCouns) is a mobile palliative care social worker who supports families, individuals, carers and health professionals to bring dignity and humanity to the care of people at the end of their lives. He has 20 years of frontline experience with child protection, youth at risk, disability support, aged care, life-limiting illnesses and palliative care. He is also a meditation facilitator, educator, and co-founder of Surya Health.
Minimum Students
This programme requires a minimum of 15 students.
Early-Bird Discount:       
Early-Bird Price ends 31 October 2022.
Regular Price starts 1 November 2022
Refunds/Cancellation:    
No refund or credit will be issued for cancellations starting 1 November 2022.
Valid refunds are subject to a 10% processing fee that will be deducted from your refund.
All applications for refund (medical & emergency reasons) must be made within 3 days after the event finishes.
Healthy-licious juice cleanse offer from nood food
HK$200 discount on nood food 3-Day juice cleanse for all yoga event registrants on training date. Ask nood food staff at your event location for details.
Special offer from PURE Retail:
10% off all PURE Apparel/Kurios regular-priced products for all yoga event registrants on dates of the workshop.
Contact & Enquiries
For enquiries, please email events@pure-yoga.com
*If there is any discrepancy between the printed and web versions, the web version shall prevail.
*Please refer here for the full terms & conditions