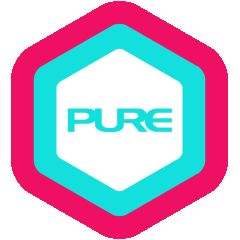 Teacher Training
INNER RETREAT: 30-Hour Pranayama & Breathwork Teacher Training 2023 with Wendy Wyvill
22 April – 6 May, Asia Standard Tower/ Online via Zoom
Join Wendy for a 30-hr Inner Retreat where she will share the nature of Prana (breath) and how this very simple act of breathing has profound effects on our health and well-being. This unique training will combine modern-day Breathing science with ancient Pranayama practices.
Breathwork is the contemporary term for Pranayama. Pranayama in traditional terms is the practice of expanding, purifying and containing our Prana. Yogis use Pranayama as an anchor for the mind to be in the present moment, which helps tremendously with today's businesses and stress. When we are able to relax, let go of our habitual stress patterns and turn our mind towards our breath, we can down-regulate our nervous system and help with our own mental health hygiene. But becoming a functional breather before starting any Pranayama practice is key. We may all think we are breathing correctly, but actually the majority of us are not and our health is at risk.
If you are a yogi, teacher, athlete or couch potato it is essential to re-learn how to breathe in a functional way that supports our health and wellness. The primary function of breathing is to oxygenate our cells. All of our bodies' systems need oxygen to thrive but if we're not breathing correctly ,we may actually be starving our body of oxygen rather than feeding it. The key to changing our breathing habits is to first start to observe how we breathe, on and off the mat – and to notice how our breath affects everything we do. Through daily practice and self-observation, we can slowly shift our breathing patterns to the way nature intended us to breathe. Then we can start to practise Pranayama from a more balanced starting point.
In this science-based training, Wendy weaves together respiratory science, functional breathing, functional movement and yoga philosophy to help her students restore their health and regain their own breathing power. This training will have lecture, Practice and home study components.
22 April – 6 May
Total of 30 hours
 Mondays – Fridays (Online via Zoom)
24-28 April & 1-5 May  
7:15am – 8:15am     Morning Session Online
Saturdays (Asia Standard Tower)
22, 29 April & 6 May
9:00am – 12:00pm   Lecture
1:00pm – 3:00pm      Asana & Pranayama/ Meditation
**This Training will consist of 15 in-studio practical hours, 15 home study hours.
 15 hours of home study include:
Daily 1-hour online session Mondays to Fridays
Nightly 15-minute self-practice with journalling
Weekly quiz
One practical teaching assignment - due the last Saturday
22 April – 6 May
Total of 30 hours
Full Workshop (30 hours)
SUPER OFFER for HK$5,300 (first 5 registrations only)
Early-bird 10% off for HK$5,738 (ends 22 March)
Regular Price for HK$6,376
3-Saturday In-Studio Session (15 hours)
Early-bird 10% off for HK$3,925 (ends 22 March)
Regular Price for HK$4,250
2-week Online Session (Mondays - Fridays, 15 hours) 
Early-bird 10% off  for HK$2,250 
Regular Price for HK$2,500
*Upon completion of the training, students will receive a certificate from PURE and a total of 30 hours can be added towards your Yoga Alliance CET hours.
Wendy is a certified Yoga, Pranayama and Breath work instructor with over 25 years of teaching experience. Her goal is to educate yoga teachers and students to teach and practice Pranayama correctly and to use it as a tool for greater health and wellness.
In the last decade, Wendy has become increasingly interested in the power of breath. Understanding that there is more to it than what was taught in her yoga trainings, she branched out and shifted her perspective towards Breathwork studies with scientific backing – what actually happens when we breathe, how it affects our health and how the ancient practice of Pranayama works in modern times. Wendy believes that many of us are not breathing as nature intended. We are caught in upper chest stress breathing, even in our yoga practice. This over-breathing has created an imbalance in our bodies' chemistry and our overall health. Through healthy curiosity and self-observation (or Svadhyaya), we can start to be aware of our breathing and our bodies' movement habits, learning which serve us and which do not.
 Wendy has taught many yoga/surf, yoga Ayurveda and yoga detox retreats around Asia. She has also led many successful programmes like 40 Days to Personal Revolution, 50-hr teacher trainings, and Pranayama and meditation programmes.
Wendy's PURE Yoga Bio: https://www.pure-yoga.com/hongkong/teacher/detail/82
QUALIFICATIONS & CERTIFICATIONS
Restore Your Prana (20 hours) with Robin Rothenberg, 2020
Dan Brulé, 2020
The Breathing Class with Dr Belisa Vranich, 2020
Pranayama Programme (20 hours) with Julia McCabe, 2020
Online Anatomy with Jason Crandell, 2019
Yoga Anatomy with Leslie Kaminoff, 2018
Advanced Assisting and Sequencing Retreat with Yogrishi Vishvketu, 2016
Sara Powers Yin Yoga Teacher Training, 2012
Hatha Teacher Training (500 hours) with Yogrishi Vishvketu, Rishikesh, India, 2007
Patrick Creelman Teacher Training (Assisted), 2006
Ana Forrest Teacher Training, 2006
John Friend Anusara Yoga, 2005
Baptiste Power Yoga Levels 1 & 2 and Boot Camps 2005
Yogi Bhajan Kundalini Yoga Teacher Training (500 hours), 2003
Bikram Teacher Training (500 hours), 2001
Nia Teacher Training, 2000
Gymnastics teacher trainings, 1999
Photos and video may be taken, solely for PURE marketing purposes.
Early-Bird Discount
10% Early-bird: Application sent in on or before 22 March 2023.
Regular Price: Application sent in starting 23 March 2023.
Refunds/Cancellation
No refund or credit will be given for cancellation starting 23 March 2023.
Valid refunds are subject to a 10% processing fee that will be deducted from your refund.
All applications for a refund (medical & emergency reasons) must be made within 3 days after the event finishes.
Healthy-licious juice cleanse offer from nood food
1. 10% off for all nood smoothies
2. $5 off for all nood cold-pressed juices
Special offer from Kurios
10% off all Kurios regular-priced products for all yoga event registrants on dates of the workshop.
To register, please contact any PURE Yoga studio or see reception.
*Please refer here for the full terms & conditions