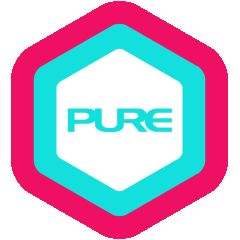 Teacher Training
Reinventing the Wheel: 45-Hours Yoga Wheel Instructor Training with Sandy Shum
About the Programme
This training programme is catered towards teachers or yoga practitioners who wish to advance their yoga wheel understanding and practice. The yoga wheel is a versatile prop that helps practitioners to gain greater flexibility, mobility, strength and stability.
You will familiarise yourself with the wheel and discover how to incorporate it into yoga practices, taking the physical benefits to the next level while elevating the overall practice.
Upon completion of the programme, you will also have gained applicable knowledge and skill sets to lead/teach multiple-level classes.
Syllabus
Reinventing the Wheel: 45-Hour Yoga Wheel Instructor Training with Sandy Shum
The programme comprises lectures on principles and concepts, asana practice and mastery, and practicum /teaching methodologies.
Lectures
Basic Anatomy & Physiology

The Spine: Injuries & Alleviation

Development & Applications of the yoga wheel
Asana Practice: In-depth study of asanas
Flexibility: (a) Stretch safely (b) Improve flexibility

Strength: (a) Core (b) Back (c) Overall

Safety: (a) Correct postures (b) Prevent injuries

Restorative: (a) Therapeutic relief of aches/ pains (b) Restore & relax
Teaching Methodologies
Teaching and Developing a class

Art of Demonstration

Art of Hands-on Adjustments

Art & Science of Creative Sequencing & Choreography

Practicum
Schedule
Reinventing the Wheel: 45-Hour Yoga Wheel Instructor Training with Sandy Shum
Yoga Alliance Accredited Continuing Education Training
14-16, 22 & 23 April 2023
8:30am – 6:30pm daily
8:30am - Meditation
8:45am - Group discussion
10:00am - Group practice
12:00pm - Posture clinic
1:00pm - Lunch
2:00pm - Lecture
3:00pm - Posture clinic
5:30pm - Practicum
6:30pm - Close
*Actual schedule may be subject to change
Tuition
Full Programme
Early-Bird (20%) S$1088
Regular Price S$1360
Ex-PURE Teacher Training / CET / Workshop students enjoy 30% off Regular Price.
Early-bird discount ends 20 March 2023.
*Please refer here for the full terms & conditions