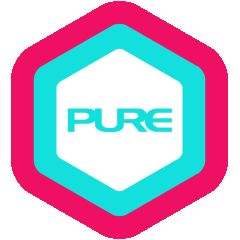 Workshops
Learn to Breathe Less by Breathing Better with Sean Robinson
16 July, Sunday Starstreet Precinct – Wan Chai
Humans, on average, take 15 breaths in a minute. That is 21 thousand breaths per day, 8 million breaths per year.
When was the last time you considered the quality of your breaths?
We may think of breathing as something that our body does automatically; however, breathing directly influences the quality of our mental and physical well-being. The quality of our breath is an essential component of our lives.
In this workshop, we will learn about the physiology of breathing, practice fundamental breathing techniques, and explore where Eastern and Western thoughts complement (and in some instances, contradict) each other regarding breathing practices.
The workshop will include:
Anatomy of respiration

Ujayi breathing

Bandhas (energy locks)

The art and science of Kumbhaka (breath retention)
Suitable for all practitioner levels.
16 July, Sunday
Total of 3.0 hours 
10:00am – 1:00pm
Total of 3.0 hours
Early-bird 20% off for PURE Cardholders
HK$1,080 (ends 15 June)
Early-bird 10% off for Non-PURE Cardholders
HK$1,215 (ends 15 June)
Regular Price
HK$1,350
Photos and videos may be taken, solely for PURE marketing purposes.
Early-bird Discount
Early-bird: Application sent in on or before 15 June 2023.
Regular Price: Application sent in starting 16 June 2023.
Refunds/Cancellation
No refund or credit will be given for cancellation starting 16 June 2023.
Valid refunds are subject to a 10% processing fee that will be deducted from your refund.
All applications for a refund (medical & emergency reasons) must be made within 3 days after the event finishes.
Healthy-licious juice cleanse offer from nood food

1. 10% off for all nood smoothies
2. $5 off for all nood cold-pressed juices


Special offer from KURIOS
10% off all KURIOS regular-priced products for all yoga event registrants on dates of the workshop.
To register, please contact any PURE Yoga studio or see reception.
*Please refer here for the full terms & conditions