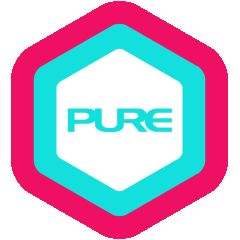 Workshops
4 Beat Rocket Yoga Intensive with Fiona Callanan
8-13 May (Monday - Saturday) Starstreet Precinct – Wan Chai
Rocket Yoga is a modified and accessible form of Ashtanga yoga developed by Larry Schultz (known as the "Bad Man of Ashtanga") in San Francisco in the 1980s. The philosophical essence of the Rocket practice is choice.
The two main Rocket sequences are designed to energetically take you up and then bring you back down to a calmer place than you started from.
In the 4 Beat practice the breath is aligned to a slow, regular beat that directs concentration to a single, unwavering point. This immerses the practitioner in a state of synchronous moving meditation and activates the parasympathetic nervous system – the neurological function that relaxes and rests the nervous system – all while the practitioner is working hard physically.
The combination of the Rocket practice with 4 Beat breath is magical.
This morning series will consist of 6 classes focusing on the various aspects of Rocket 1 sequence and 4 Beat breath.
Upon programme completion, students will receive a goodie bag and HK$500 voucher redeemable at any Sweaty Betty store in Hong Kong.
Monday, 8 May 7:00am – 8:30am
A full 4 Beat practice using the Rocket 1 sequence, focusing on the breath
Tuesday, 9 May 7:00am – 8:30am
A Rocket 1 practice focusing on Sirsasana 2 (Tripod Headstand) and variations
Wednesday, 10 May 7:00am – 8:30am
A Rocket 1 practice focusing on Pincha Mayurasana (forearm stand) and variations
Thursday, 11 May 7:00am – 8:30am
A Rocket 1 practice focusing on hip-opening asana
Friday, 12 May 7:00am – 8:30am
A Rocket 1 practice focusing on forward folds
Saturday, 13 May 10:00am – 12:00pm (with Sean Robinson)
A 2-hour workshop focusing on Adho Mukha Vrksasana (Handstand) and how it is used in the Rocket practice
(Full) Early-Bird Discount
**Non-PURE Cardholders are welcome
Photos and video may be taken, solely for PURE marketing purposes.
Early-Bird Discount
Early-Bird ends on 15 April 2023.
Refunds/Cancellation
No refund or credit will be given for cancellation starting 16 April 2023.
Valid refunds are subject to a 10% processing fee that will be deducted from your refund.
All applications for a refund (medical & emergency reasons) must be made within 3 days after the event finishes.
Healthy-licious juice cleanse offer from nood food
1. 10% off for all nood smoothies
2. $5 off for all nood cold-pressed juices
Special offer from Kurios
10% off all Kurios regular-priced products for all yoga event registrants on dates of the workshop.
To register, please contact any PURE Yoga studio or see reception.
*Please refer here for the full terms & conditions