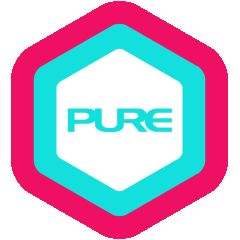 Workshops
Yoga and Tarot: Spiritual Tools for Self-Discovery with Sravaniya DiPecoraro
Join Sravaniya as she explains the history and meaning of Tarot cards relative to the journey of life, with supporting evidence from ancient yogic texts.
Her latest book, Pathway through the Forest: Tarot as a Tool for Self-Realization, will be available for purchase.

PURE Cardholders and non-Cardholders are welcome!
FULL WORKSHOP: 
Yoga and Tarot: Spiritual Tools for Self-Discovery with Sravaniya DiPecoraro
15 April
1 hour
All Levels

Early-bird 20% discount: HK$180 (ends 1 April)
Regular Price: HK$225
Sravaniya DiPecoraro has been a student of yoga since 1969 and is an initiated disciple of A.C. Bhaktivedānta Swami Prabhupāda of the Brahmā- Madhva-Gauḍīya-sampradāya (Bhāgavata School of Vedānta). She is certified by the International Śivānanda Yoga Vedānta Centre and has been teaching yoga since 1983. She conducts yoga teacher trainings and LifePath Yoga Philosophy seminars in Hong Kong.

She has been teaching hatha yoga in Southeast Asia since 1983 and in the early 90s was the first professional yoga teacher in Hong Kong. She has studied yoga with many senior teachers from the Iyengar and K. Pattabhi Jois traditions. She received yoga certification in the Sivananda lineage from Swami Visnudevananda himself some 22 years after learning her first asanas from his book.

A Yoga Alliance E-RYT 500 instructor, she conducted yoga teacher trainings and certifications in Hong Kong between 2004-06.

Sravaniya has also been an astrological and psychic consultant since 1992 and her clients include people from all walks of life and diverse cultures. She has been featured in a variety of publications including The Asian Wall Street Journal, the South China Morning Post, Hong Kong Standard, HK Magazine and others, and has appeared on CNBC as well as local television and radio.
This workshop will be conducted in English with Chinese translation.
Photos and videos may be taken, solely for PURE marketing purposes.
Early-Bird 20% Discount:
Early-Bird Discount ends 1 April 2023. Please see above for listed prices.
Refunds/Cancellation:
No refund or credit will be given for cancellation starting 2 April 2023.
. All refunds are subject to a 10% processing fee that will be deducted from your refund.
. All applications for refund (medical & emergency reasons) must be made within 3 days after the event finishes.
Healthy-licious juice cleanse offer from nood food:
1. 10% off for all nood smoothies
2. $5 off for all nood cold-pressed juices

Special offer from KURIOS:
10% off all KURIOS regular-priced products for all yoga event registrants on dates of the workshop.

To register, please contact studio or see reception.
*Please refer here for the full terms & conditions