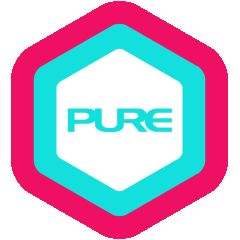 Workshops
Sacred Satsang (Complimentary to all)
Every new and full moon
Giving back and connecting with the community is what we value. PURE Yoga offers sacred community sit-togethers on new and full moons to both PURE Cardholders and Non-PURE Cardholders to seek truth, purify their human conditioning, cultivate a connection with their soul and the community, raise their vibration, and allow more ease, flow, and inspiration into their lives one moon cycle at a time.
What is Satsang?
Sat means purity or truth
Sangha means in group or association
Our Sacred Satsang is a shared intentional circle. It is a lively ancient spiritual practice from India where people gather with our teacher to engage in a relaxed "anything goes" conversation about mindfulness, the reality of nature, healthy living, sound healing, spiritual rituals, self-realisation, and dharma talks.
We invite you to join us in this complimentary community sit-together to build deep, meaningful connections with like-minded souls. Bring your partner, a friend, your sister, brother, mother, father, or come and make some new connections!
Register on the PURE360 app or at any of our studios.
*Please refer here for the full terms & conditions
About the teachers