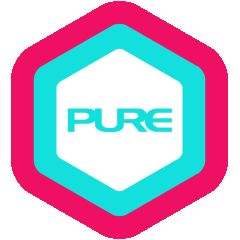 Workshops
LIVING OFF THE WALL — HANDSTANDS with Shana Meyerson
8 July Online via Zoom
In this workshop, we will focus on helping people who can already kick up into a handstand at the wall to derive the strength, balance and confidence to shift their handstand practice to the middle of the room. Getting off the wall in handstands can seem really intimidating, but Shana will help demystify handstands and the dynamics behind them to help you overcome your fear of freestanding.

Requirement: Students who can already kick up to a wall with 100% or near 100% consistency.
Saturday, 8 July
9:30am–11:00am
FULL WORKSHOP:
LIVING OFF THE WALL — HANDSTANDS with Shana Meyerson
8 July
A total of 1.5 hours

Special Offer
HK$300
If you had told Shana the day before she discovered yoga that she would one day be a yoga instructor, she would have laughed in your face. Shana discovered yoga by accident in 2001 and it just happened to offer everything she had been looking for in life, on just about every level. Yoga made Shana feel fulfilled, open, brave, humble and empowered all at the same time. And she knew instantly that it was something she needed to share.
Six months after discovering yoga, Shana left her corporate job, left her MBA programme, and leapt out on a limb and became a yoga instructor. She would've never guessed that through YOGAthletica and mini yogis yoga for kids programmes that she would now get to teach all over the world and love every minute of it. Trained by the legendary Sri Dharma Mittra, Shana's specialty is making the scary unscary and the seemingly impossible possible. She just asks for her students to come to class with a great attitude and the will to learn and you'll have a fabulous time.
Shana specialises in arm balances and inversions, focusing on what she calls yoga-technics, understanding the architecture of a pose and how to build it from the ground up. She does everything in simple, easy-to-understand chunks and always with a light heart and a prominent sense of humour.
Visit YOGAthletica website: https://yogathletica.com/events/
Photos and videos may be taken, solely for PURE marketing purposes.
Special offer from nood food
10% off for all nood smoothies
$5 off for all nood cold-pressed juices
Special offer from KURIOS
15% off all KURIOS regular-priced products for all yoga event registrants on dates of the workshop.
 To register, please contact any PURE Yoga studio or see reception.
*Please refer here for the full terms & conditions