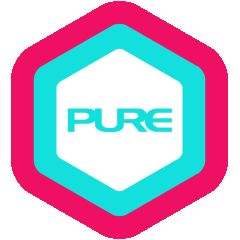 Workshops
The Handstand Press with Sean Robinson
The handstand press is the ultimate marriage of strength and flexibility. Without both qualities, the pose is not possible.
This workshop will cover the four pillars required to establish a handstand: strength drills, active mobility, technique and balance.

Entry will include pike (legs together), straddle (legs wide) and other variations.
Prerequisites: Students are expected to be able to kick up to a handstand consistently and hold for 2-5 seconds without using a wall.
Sunday, 19 November
10:00am–12:30pm
The Handstand Press with Sean Robinson
23 September
A total of 2.5 hours
Special Offer: HK$960 (Ends 31 October)
Regular Price: HK$1,200
Photos and videos may be taken, solely for PURE marketing purposes.
Pricing:
• Special Offer: Applications to be sent on or before 31 October 2023.
Refunds/Cancellations
• No refund or credit will be given for cancellations after 20 August 2023.
• Valid refunds are subject to a 10% processing fee that will be deducted from your refund.
• All applications for a refund (medical & emergency reasons) must be made within 3 days after the event finishes.
Special Offer from nood food
• 10% off all nood food items or $5 off for all nood cold-pressed juices for all yoga event registrants on dates of the workshop.

Special Offer from KURIOS
• 15% off all KURIOS regular-priced products for all yoga event registrants on dates of the workshop.

To register, please contact any PURE Yoga studio or see reception.
*Please refer here for the full terms & conditions