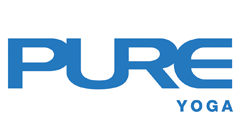 Workshops
Navakaraṇa Vinyāsa Hṛdayam – Teacher Training Programme with Dario Calvaruso
Navakaraṇa Vinyāsa Hṛdayam – Teacher Training Programme with Dario Calvaruso
Module 4: 1-13 October 2019
Starstreet Precinct
Morning Intensive Drop In: 9:00am -10:30am
Tuition: HK$350
Module 4: 12-Day Morning Intensive Package:
Tuition: HK$1,975

Introduction
Navakaraṇa Vinyāsa is a Sanskrit term that refers to the method in which 9 movements (nava = nine + karaṇa = unit of movement) are harmoniously put into a composition (vinyāsa) to create a sequence (krama). Dario Calvaruso developed the Navakaraṇa Vinyāsa™ Methodology after over 20 years of study, research, practice and teaching. This method re-systematises the ancient practice and teaching of karaṇas and vinyāsa.
For full details, please visit:http://hk.pure-yoga.com/en/hongkong/teachertraining/dariocalvaruso/navakaranavinyasahrdayam/index.php
About the teacher
Terms and Conditions
Photos and video may be taken, solely for Pure marketing purposes.

Application
Please complete an online application form to apply. You will be notified by email within 3-5 days of its approval along with a Welcome Letter outlining payment procedures and further details.

Refunds/Cancellation
• No refund or credit will be given for cancellation starting 24 February 2019. • All refunds are subject to a 10% processing fee that will be deducted from your refund.

Minimum Students
This programme requires a minimum of 10 students

Healthy-licious juice cleanse offer from nood food
• Up to $400 discount on nood food juice cleanse for all trainees within two weeks before or after training dates. Ask nood food staff at your workshop location for details.

Special offer from Pure Apparel
• 20% off all Pure Apparel regular-priced products including accessories for all yoga event registrants on dates of the workshop.

Contact & Enquiries
For enquiries, please email events@pure-yoga.com.

Pure Yoga Asia Standard Tower
2/f Asia Standard Tower, 59-65 Queen's Road Central.
T 8178 0000

*If there is any discrepancy between the printed and web versions, the web version shall prevail.