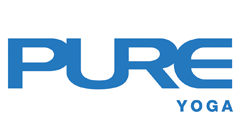 Workshops
Intensive Practice: Twists for a Strong and Mobile Spine with Marah Arcilla
*If you missed this workshop the first time around, now is your chance to secure a spot!

Commitment to daily morning practice. Understanding the value and appreciation of consistent work that is fundamental for growth in the year ahead.
Movement is an expression of our quality of life. Habitual holding patterns from sedentary modern life can restrict movement of prana and have an impact on our well-being. Through healthy spinal rotation, we have the chance to restore (or discover!) our natural range of movement.

Capacity: 24

Schedule & Description

Days 1-5: 20-24 May (Monday to Friday) 7:00am – 8:30am (Starstreet Precinct)
Day 6: 25 May (Saturday) 9:00am – 11:30am (Asia Standard Tower)
The longer practice on Saturday is the play and culmination of all that we will cover during the week.

Tuition
FULL WORKSHOP:
Intensive Practice: Twists for Strong and Mobile Spine
20-25 May
Total 10.0 hours
Intermediate Level
(Pure Cardholders) Early-bird 20% discount: HK$2,600 (ends 10 May)
(Non-Pure Cardholders) Early-bird 10% discount: HK$2,925 (ends 10 May)
Regular Price: HK$3,250
About the teacher
Terms and Conditions
Photos and videos may be taken, solely for Pure marketing purposes.
Early-Bird 20% Discount:
Early-Bird Discount ends 10 May 2019. Please see above for listed prices.
Refunds/Cancellation:
No refund or credit will be given for cancellation starting 10 May 2019.
All refunds are subject to a 10% processing fee that will be deducted from your refund.
Special offer from Pure Apparel:
20% off all Pure Apparel retail products for all yoga event registrants on dates of the workshop.
Healthy-licious juice cleanse offer from nood food:
$200 discount on nood food 3-Day juice cleanse for all yoga event registrants on workshop dates. Ask nood food staff at your workshop location for details.
10% off all nood food items for all yoga event registrants on dates of the workshop.
To register, please contact any Pure Yoga studios or see reception