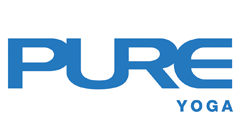 Workshops
Mindful Birth: Yoga for Pregnancy, Birth and Baby Teacher Training with Michelle Papa & Dr .Jean Byrne
Pre-natal and post-natal yoga teaching is one of the most rewarding experiences you may have as a yoga teacher. Pregnant women are very dedicated to their practice, and women often feel physically and emotionally vulnerable during pregnancy and the post-natal period. By undertaking our Yoga Alliance accredited Mindful Birth programme, you will learn how to teach yoga in a holistic manner and support healthy women through pregnancy and post-natally. Upon completion you will know how to teach women safely during this time and be able to integrate pregnant and post-natal women into your classes. In addition, you will be a certified Mindful Birth: Yoga for Pregnancy, Birth and Baby teacher and able to deliver specific pre- and post-natal classes for women – which are very popular!
The Mindful Birth: Yoga for Pregnancy, Birth and Baby Teacher Training is a comprehensive and intensive training course suitable for yoga teachers, aspiring yoga teachers, pregnant women, midwives, doulas, healthcare professionals, and anyone interested in yoga during and after pregnancy. It will provide existing yoga teachers and aspiring teachers with a 100-hour specialisation in yoga for this important time in a woman's life. Participants who have successfully completed this course may apply for Registered Pre-natal Yoga Teacher (RPYT) with Yoga Alliance after fulfilling 30 hours of pregnancy teaching. This course is also registered as a Post-Graduate course with Yoga Australia and as a Specialist Pregnancy Training with Yoga Australia.
For full details and to register, please visit: http://sg.pure-yoga.com/en/singapore/teachertraining/mindfulbirth2019/index.php
Terms and Conditions
Photos and video may be taken, solely for Pure marketing purposes.
Application
Please complete an online application form or email us to apply. You will be notified by email within 3-5 days of its approval along with a Welcome Letter outlining payment procedures and further details. Application is NOT required for Morning Intensives. Please register at studio reception
Early-Bird Discount
Early-Bird Price: Application sent in on or before 25 August 2019
Regular Price: Application sent in starting from 26 August 2019.
Refunds/Cancellation
· No refund or credit will be given for cancellation starting 11 August 2019
· All refunds are subject to a 10% processing fee that will be deducted from your refund.
This programme requires a minimum of 15 students
Healthy-licious juice cleanse offer from nood food
·15% off all nood food items for all yoga event registrants on dates of the training.
·20% off all Smoothies and Juices for all yoga event registrants on dates of the training.
·$3.50 for any coffee or tea for all yoga event registrants on dates of the workshop.
Special offer from Pure Apparel:
·20% off all Pure Apparel retail products for all teacher training registrants.