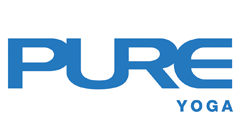 Workshops
Children Yoga Teacher Training with Karen Wightman
Super Early-Bird Rates (30% Off) available until 20th May2019 - Don't miss the offer!
Importance of Children Yoga Instructor Training
I honour YOU for recognising the value of investing time into your yoga education. I admire your desire to be of greater service to the children on our fast-moving planet. Teaching children is a specialisation and is similarly as demanding and complex as working with adults. Teachers are required to be dynamic, enthusiastic and inspiring, whilst holding the class energy and dealing skilfully with a variety of teaching scenarios. I feel deeply privileged, grateful and humbled in the role of a yoga educator. I acknowledge the children as my teachers in purity, innocence and wisdom, from whom I can learn so much.

I hope you feel called to combine your passion and commitment to the holistic well-being of our children and make a difference in their lives by embarking on this 95-hour RCYS Certified Children's Yoga Teacher Training recognised by Yoga Alliance USA. Full attendance is required in order to gain the 95-hr Certificate and if you are already a Registered Yoga Teacher (RYT200), you will be further eligible for the specialty designation as a RCYT with Yoga Alliance upon completion of the course and additional requirements. All three modules are now open to drop in and may be completed at any of the locations.
Alternatively if you are attending modules individually, these can also be counted as Continuing Education Hours for RYT with Yoga Alliance and each student will receive a 'certificate of completion'. Students will receive reading assignments as non-contact hours prior to the training as well as an outline of the daily schedules for each module - please note these may be subject to change. Each trainee will be added to our private Facebook group for ongoing support, mentorship and to build our teachers community. With deepest gratitude - I cannot wait to meet you soon!
Proven Health Benefits of Yoga for Children
In recent years, the specialised field of children's yoga has recognised the impact of stress on children, the resulting negative health effects, and more importantly, how to use yoga for stress relief. Yoga can empower children to manage increasingly common conditions such as asthma, obesity, ADD and ADHD, anxiety and depression. It provides tools that can assist in self-regulation, behaviour management, and building emotional resilience. Relaxation calms the nervous system and breath awareness begins to still the mind, offering a moment of refuge, safety and stress relief.
For full details, please kindly see: http://sg.pure-yoga.com/en/singapore/teachertraining/creativeyogis_sg2019/index.php
Terms and Conditions
Photos and video may be taken, solely for Pure marketing purposes.
Application
Please complete an online application form or email us to apply. You will be notified by email within 3-5 days of its approval along with a Welcome Letter outlining payment procedures and further details. Application is NOT required for Morning Intensives. Please register at studio reception.
Early-Bird Discount
Early-Bird Price: Application sent in on or before 9 June 2019.
Regular Price: Application sent in starting from 10 June 2019.
Refunds/Cancellation
· No refund or credit will be given for cancellation starting 9 June 2019.
· All refunds are subject to a 10% processing fee that will be deducted from your refund.
Special offer from Pure Apparel and nood:
· 20% off all Pure Apparel retail products for all yoga event registrants on dates of the training.
· 15% off all nood food items for all yoga event registrants on dates of the training.
· 20% off all smoothies and juices for all yoga event registrants on dates of the training.
· $3.50 for any coffee or tea for all yoga event registrants on dates of the training.
*If there is any discrepancy between the printed and web versions, the web version shall prevail.