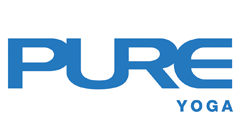 Workshops
Mysore-style Practice with David Swenson
In the traditional form of Ashtanga Yoga, the practice is done under the guidance of a teacher in what is known as a Mysore-style setting. This means that the students practise in silence flowing through their individual practice while the teacher moves around the space providing personal attention and care where needed. This method allows for more precise instruction and provides students with the opportunity to move within their own capacity while also benefitting from the support and community energy of a group class environment.
There is a subtle beauty permeating the room during a Mysore-style practice. The sound of breathing and the occasional sound of the teacher speaking softly to a student while offering advice or support are the only sounds heard. There is a sense of focus and calm like that of water flowing in a stream.
David has an especially refined ability to be aware of the entire room and seems to appear just at the right moments when the student most needs it to offer adept hands-on assistance or compassionate insights and verbal encouragement.

About David Swenson


David Swenson began practising yoga in 1969 at the age of 13. His older brother Doug was his first teacher. They practised hatha yoga from whatever books they could find. David's introduction to Ashtanga came in 1973 when he met David Williams and Nancy Gilgoff in Encinitas, California. In 1975 David and Nancy brought K. Pattabhi Jois to the U.S. for the first time and Swenson was fortunate enough to be there. Swenson made his first trip to Mysore in 1977. He is one of a very small number of people that have learned the full Ashtanga system as it was originally taught by K. Pattabhi Jois. David Swenson is recognised today as one of the world's foremost practitioners and instructors of Ashtanga Yoga. David has produced 5 DVD's and is the author of the highly popular and bestselling yoga book: Ashtanga Yoga "The Practice Manual" that has been printed in 10 different languages and sold internationally.

Schedule & Description

17-21 June
6:45am-9:15am

Tuition

Full workshop:
Mysore-style Practice with David Swenson
All level

(Pure Cardholders) discount: HK$1,280
(Non-Pure Cardholders) discount: HK$1,600

Individual Drop In
(Pure Cardholders) discount: HK$320
(Non-Pure Cardholders) discount: HK$400


Terms and Conditions
Photos and video may be taken, solely for Pure marketing purposes.
Refunds/Cancellation
· No refund or credit will be given for cancellation.
· All medical refunds are subject to a 10% processing fee that will be deducted from your refund.
Healthy-licious juice cleanse offer from nood food
· $200 discount on nood food 3-Day juice cleanse for all yoga event registrants on event dates. Ask nood food staff at your workshop location for details.
· 10% off all nood food items for all yoga event registrants on dates of the event.

Special offer from Pure Apparel:
• 20% off all Pure Apparel retail products for all yoga event registrants.
Enquiries:
For enquiries, please email events@pure-yoga.com
*If there is any discrepancy between the printed and web versions, the web version shall prevail.