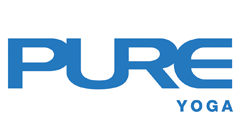 Retreats
The Best of Yin & Yang Yoga Retreat with Gabrielle & Yun
Registration Closed.
Looking for your next beach getaway?
Find perfect balance with Yin and Yang practices on the beautiful island of Lombok! Gabrielle and Yun will lead this retreat amongst hushed surroundings with proximity to the beach, sea and nature. Lombok is a little-known paradise that also boasts grand waterfalls, off-the-beaten-track hikes and magnificent swells for the surfers.
Specially curated by our 2 teachers, enjoy 7 yoga sessions (Detox Flow, Acroyoga, Hatha Flow, Therapy, Restorative, and more) that will offer you a truly immersive experience. Starting the day with a Yang practice and ending with a Yin experience, this retreat is meant to envelop you in a lingering sense of peace, ease and satisfaction.
As added value for joining us on this retreat, every participant will also be treated to one exclusive 45-min Private Yoga/Coaching Session with any of our 2 teachers. This personalised private session can cater to your needs in coping with stress or injuries, teach you how to customise the use of props for your own unique practice, or provide specific alignment guidelines and hands-on adjustments for Level 2 poses and inversions – just to name a few.
We will be staying at Mana Retreat Lombok – a gateway to bliss nestled in lush greenery, offering a relaxed environment where guests can enjoy a well-deserved rest, locally sourced healthy and nutritious meals, yoga practices, a movie, and/or indulge in a signature spa experience. Mana Retreat Lombok is also a retreat provider that emphasises the reduction of their environmental footprint – cleaner recycled water, sustainable food sourcing, waste reduction, mindful energy consumption, and community awareness.
Photos and video may be taken, solely for Pure marketing purposes.
Application
Please complete an online application form or email us to apply. You will be notified by email within 3-5 days of its approval along with a Welcome Letter outlining payment procedures and further details.
Tax:
Please note prices includes 7% GST.
Early-Bird Discount
Early-Bird Price: Application sent in on or before 30 Sept 2019.
Regular Price: Application sent in starting from 1 Oct 2019.
Refunds/Cancellation
No refund or credit will be given for cancellation starting 30 Sept 2019.
All refunds are subject to a 10% processing fee that will be deducted from your refund.
Minimum Students
This retreat requires a minimum of 12 participants.
Visa Entry & Requirements
Please comply with all visa and health requirements of Indonesia. Pure is not liable for any illness, delays or costs resulting from your failure to meet these requirements. Please ensure that your passport is valid for at least 6 months from the day you arrive in Indonesia.
Special offer from Pure Apparel and nood food
20% off all Pure Apparel retail products for all yoga event registrants on month of the event.
Up to 20% off all nood food products on week prior and after the event.
This promotion cannot be used in conjunction with any other offer or promotion.
This promotion is non-transferable and non-refundable


Terms & Conditions:
< The organiser of this retreat is Global Travel Ltd.>


*If there is any discrepancy between the printed and web versions, the web version shall prevail.