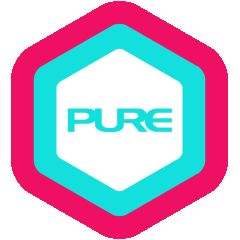 Continuing Education
20-Hour Bilingual Mentorship Programme with Almen Wong
https://youtu.be/1QDGy37DxOs


This mentorship programme is created for recent 200-hour graduates of any yoga teacher trainings or certified teachers who haven't been teaching and need to get comfortable teaching and assisting again. It is also great for existing teachers who want to elevate their teaching and their life.

The promise of the programme is that you will:
1. Learn to teach to what is missing in the room rather than to a script that you normally use
2. Learn to land your instructions powerfully for each student
3. Learn to walk the room so that you are a space holder instead of a distraction
4. Learn to show up fully in your teaching and in your life
5. Learn tools to connect with each student in the room
6. Walk away a more confident teacher in your voice and in your hands-on assists
7. Walk away a greater version of yourself so you can live your life more authentically and powerfully

This is an amazing platform for you to practise what you learned in your trainings and put them to use in a real classroom environment so that you are more confident in showing up for your classes.
Mentees will have daily in-class practice teaching under Almen's guidance for 5-7 weeks.
After each teaching practice, mentees will gather with Almen to discuss teaching techniques and feedback.

The programme is carefully designed and broken down into five stages. Each stage is a progression from the previous. Initial stages will involve floor poses to slowly build mentees' confidence, progressing into more complicated floor poses, standing poses, introducing themselves and interacting with class, then finally leading the entire class in the final week.

If mentees seek extra practice in any of the stages, an extension can be arranged with Almen.
Mentorship Programme
Total: 20 hours
PURE Cardholder Special: HK$16,000
Regular Price: HK$18,000
Photos and video may be taken, solely for PURE marketing purposes.
Refunds/Cancellation
· No refund or credit will be given for cancellation.
Contact & Enquiries
For enquiries, please email events@pure-yoga.com.
*Please refer here for the full terms & conditions