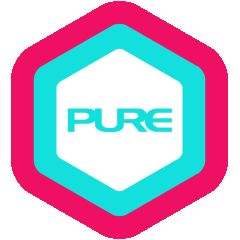 Workshops
2-Day Spiritual Awakening Course with Punnu Wasu
14 & 15 October Asia Standard Tower – Central
Do you wish to get out of your lower consciousness and attune to higher consciousness?
Experience a life-changing course of powerful teachings and transformative healing processes. Boost your growth on all levels as you shift your consciousness concerning prosperity and abundance in all aspects of your life. Find fulfilment and peace of mind through profound teachings. Meditate to cleanse the energy body and break down blockages to release old and/or negative habit patterns that no longer serve you.
Punnu's Spiritual Awakening Course is a journey toward inner mastery. Discover doors inside of you that have remained locked but continue to influence your external world. As a result, you'll begin to experience more bliss, peace and synchronicity in your daily life. This course taps into ten key areas of your life. Guided meditation will help you identify root causes and how to release those unwanted blockages. By the end of the course, you'll have transformed the way you think, feel and respond to life's daily challenges.
Come and experience for yourself why this course has been described as "truly extraordinary" and "absolutely life-changing".
14 & 15 October
9:00am–1:00pm
2:00pm–7:00pm
Early-Bird Offer: HK$3,200 (ends 15 September)
Regular Price: HK$4,000
Open to both PURE Cardholders and Non-PURE Cardholders
Punnu Wasu was born and raised in India and into a family that has a true love for kirtan and spirituality. From an early age, he was interested in learning and practising meditation. He has studied with different masters in different ashrams and yoga and meditation schools all over India. Punnu shares his profound knowledge and rich experience of over 35 years in his classes and training sessions globally.
Photos and videos may be taken, solely for PURE marketing purposes.
Workshop Language
English
Applications
Early-Bird Offer: Register on or before 15 September 2023
Refunds/Cancellation
No refund or credit will be given for cancellations starting 16 September 2023.
Valid refunds are subject to a 10% processing fee that will be deducted from your refund.
All applications for a refund (medical & emergency reasons) must be made within 3 days after the event finishes.
Special offer from nood food
10% off all nood food items or $5 off for all nood cold-pressed juices for all yoga event registrants on dates of the workshop.
Special offer from KURIOS
10% off all KURIOS regular-priced products for all yoga event registrants on dates of the workshop.
 To register, please contact any PURE Yoga studio or see reception. 
*Please refer here for the full terms & conditions