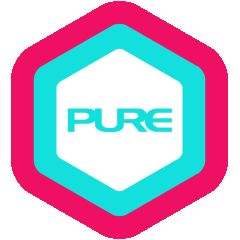 Teacher Training
Pre- & Post-Natal Yoga Teacher Training with Samantha Chan
15 September–2 October Peninsula Office Tower – Tsim Sha Tsui
Yoga's emphasis on relaxation and body and breath awareness suits pregnant women's perinatal fitness needs perfectly. Specialised pre-natal practices help them tune into the needs and changes of pregnancy and to promote relaxation and suppleness. This Pre- & Post-Natal Yoga Teacher Training is dedicated to:
• Physically, emotionally and spiritually nurturing expectant mothers, birth partners & their unborn child
• Encouraging practitioners to unfold the body-mind-spirit connection that is vital to the practice of yoga
• Passing on these experiences to future mothers, parents & their unborn child
This training offers an in-depth review of the anatomy and physiology of pregnancy, labour and birth. Trainees will gain extensive experience with asanas well-suited to pregnant women and a thorough understanding of contraindications during pregnancy. The training will attune teachers to the profound physical, emotional, mental and spiritual transitions of pregnancy and birth and demonstrate how tools such as chanting, pranayama, deep relaxation and meditation can be effective ways of coping with these changes.

This course is delivered using a combination of face-to-face lectures, practicum, your own research, observation of classes, teaching practice, and assignments.

Certification
The course is fully registered with Yoga Alliance. Completion of this course will allow you to become a Yoga Alliance Registered Pre-Natal Yoga Teacher (RPYT). Upon completion of this course and all assignments, students will be awarded a certificate of participation.

Yoga Alliance Accredited School
PURE Yoga is a registered school with Yoga Alliance. Our teacher training programmes and teachers are internationally accredited, have exclusive recognition and qualify for the 200-hr Yoga Alliance Certification.

Yoga Alliance is an international governing board for yoga teachers and training programmes in the U.S and globally. Graduates of our programme are automatically eligible to register as an RYT (Registered Yoga Teacher) with Yoga Alliance. Becoming an RYT means having a higher profile and gaining international recognition as a yoga teacher attributes that many hiring studios look for.

Mission Statement
We offer this training in an effort to grow our community of committed yoga practitioners, empowering those who demonstrate dedication to a personal practice, by sharing the knowledge, skills and tools we have learned so they too can start teaching yoga.

We intend to guide trainees toward a healthy level of self-confidence, while at the same time invoking in them a sense of humility and excitement, knowing that they are at the beginning of a long journey.
Module 1: Pre-Natal Yoga
This module provides each student with an in-depth knowledge of pre-natal yoga, helping them foster a deeper personal consciousness and inner self-awareness. We focus on providing our teachers with a balanced understanding of the emotional and psychological journey into motherhood as well as the relevant and precise anatomy and physiology. This enables our teachers to guide women into their own intuition with integrity and awareness.
Asanas, pranayama (breathing techniques), meditation, and other yogic practices for pregnancy through direct experiential learning
Common complaints, contraindications and conditions during pregnancy, and skills on how to adapt your teaching safely
Modifications and adjustments for different trimesters & different levels of experience in a pre-natal yoga class
Safe, effective and inspiring teaching methods for a pre-natal yoga teacher
Organisational skills, communication skills, planning, presentation, evaluation, and structure of a pre-natal yoga class


Module 2: Post-Natal Yoga
This module teaches the skills to build a foundation of physical, emotional and spiritual health from which women can flourish as mothers and in all the roles they play. It will also cover some practical techniques to help them feel centred, give them a more positive outlook, and provide simple tools to empower themselves throughout their day on and off the mat.
Anatomy and physiology of post-natal women – hormonal changes, pelvic floor recovery, birth trauma
Specific post-natal yoga practice and principles – safety issues, maternal posture, core strength, relaxation
Teaching skills for post-natal yoga
Benefits of yoga in the post-natal period
Reflection on birth, mother and baby attachment, feeding, the spectrum of emotions following birth, and post-natal depression
Common physical and emotional complaints and ailments after labour
Importance of housekeeping and environment, class format options, venue, advertising, and health and safety


Module 3: Yoga for an Active Birth
This final module is only open to those who have completed Modules 1 & 2. This course will offer a deeper understanding of birth and the ways in which women and couples can prepare for this by offering insight, movement, breath and positioning, as well as many other tools that can help during the stages of labour.
Anatomy and physiology of birth
Different roles of a birthing partner
An in-depth understanding of the different stages of labour
Importance of birth hormones
Optimal positioning and use of movement to help during the different stages of labour
Breathing and relaxation techniques for mothers and birthing partners
Use of sound, visualisation and meditation to help during labour
Strategies for implementing active birthing techniques in hospital settings 
Full Programme : 15 September–2 October
| | |
| --- | --- |
| Module 1: Pre-Natal Yoga | Friday-Sunday, 15-17 September |
| Module 2: Post-Natal Yoga | Friday-Saturday, 22-23 September |
| Module 3: Yoga for an Active Birth | Friday-Monday, 29 September-2 October |
Daily Schedule
8:30am-12:30pm, 1:30pm-5:30pm
Commitment, determination and good health are the basic requisites. Students must be prepared to make personal sacrifices in order to achieve 100% course attendance.

Applicants need:
• To be dedicated to the practice of yoga.
• To either be yoga teachers, yoga teacher trainees or health care professionals who have a great interest in knowing more about the benefits of pregnancy yoga.
• To be a woman. Men can teach great pregnancy classes – but we believe that for pregnancy yoga to be a transformative experience leading women to discover their power as women and mothers, classes need to be facilitated by women.

It is not necessary to have children in order to safely and beautifully teach pre-natal yoga. All that is needed is sincere interest and desire to learn more about pregnancy & the birthing process.
Samantha Chan

Samantha began her journey in yoga to deepen her personal practice and expand her knowledge of yoga. What started in 2005, with her first teacher training programme, has transformed into a lifelong journey of learning, opening, sharing and teaching. Samantha's vision and knowledge have grown to include not only yoga, but also managing, planning, women's health, life balance, and total wellness.  She enjoys her friendships, family, pottery, photography, reading, hiking, travelling and food.
Samantha's inspiration comes from each of her past teachers but also includes her students as well. She believes watching students practise yoga increases her understanding of the complete benefit of yoga for a happy and healthy life. This enables her to continually grow as she teaches. In addition to her foundational Hatha Vinyasa teacher training, she has also expanded into Pregnancy Yoga, Yin Yoga, Restorative Yoga, Infant Massage and Kids Yoga.
Samantha is particularly focused on teaching which allows for the progression of students at their own pace. Her teaching method is very approachable with a steady and calm style that hides her nickname as 'Killer Sam'.  She has an enduring quality of making students work, raising their practice to higher and higher levels, without them even feeling it was all work and no play. She is down-to-earth this personality trait is her ethos in life as well as her teaching.
QUALIFICATIONS & CERTIFICATIONS
Yoga Education
Yoga Medicine Nervous System & Restorative Yoga Teacher Training

 

with Yoga Medicine

 

(55 hours), 2022

Yin Yoga Teacher Training (Acupressure,

 

AcuYin

 

& Hip Anatomy II) with

 

Yinspiration

 

(60 hours), 2022

Restorative Yoga Teacher Training with Yoga & Ayurveda

 

Center

 

(25 hours), 2020

Restorative Yoga Teacher Training with Bliss Baby Yoga (28 hours), 2020

Yin Yoga Teacher Training (Myofascial Release & Spine Anatomy) with

 

Yinspiration

 

(50 hours), 2016

Mastering the Art of Vinyasa Yoga Teacher Training with Jason Crandell (50 hours), 2016

Diploma in

 

Birthlight

 

Perinatal & Postnatal Yoga Teacher Training with

 

Birthlight

 

UK, 2015-2016

Yoga

 

Bou

 

Teacher Training with Michiko Minegishi, 2015

 

Wall Rope Yoga Training Level 1 (Iyengar based) with Bryan Legere

 

(35 hours), 2014

Insight Yoga Teacher Training Intensive with Sarah Powers (70 hours), 2012

Pregnancy, Birth and Baby Yoga Teacher Training with The Yoga Space Australia (95 hours), 2011-2012

Yin Yoga Teacher Training with Paul

 

Grilley

 

(30 hours), 2011

Yin/Yang Teacher Training Intensive with Sarah Powers (25 hours), 2010

POET for Yoga Anatomy with Ellen Heed (31 hours), 2009

Diploma in

 

Yogakids

 

Facilitator, CYKF with Yoga Kids International (32 hours), 2009

Foundations

 

YogaKids

 

Facilitator Training and Certification Program with Yoga Kids International (32 hours), 2008

Hatha Vinyasa Yoga Teacher Training with Yoga Limbs, Hong Kong (250 hours), 2006
Other Studies 
Slings Myofascial Training Foundation Education with Art of Motion (56 hours), 2018

Integrative Nutrition Health Coach with Institute for Integrative Nutrition USA

, 2016

Reiki I, II & Master Certification with Joyce Thom, 2013-2015

Raw Food Chef and Health Educator Certification, Level 1-3

, 2013-2014

Certification in Infant Massage with International Association of Infant Massage, Sweden, 2014
 

PURE Cardholders

Early-Bird 20% off Discount
Register NOW until 13 August

Non-PURE Cardholders

Early-Bird 10% off Discount
 Register NOW until 13 August

Regular Price:
Register from 14 August onwards

Full Training: 
15 September–2 October

HK$11,980

HK$13,477

HK$14,975

Module 1: Pre-Natal Yoga 
15-17 September 

HK$5,150

HK$5,793

HK$6,437

Module 2: Post-Natal Yoga
22-23 September 

HK$3,630

HK$4,083

HK$4,537

Module 3: Yoga for an Active Birth 
29 September–2 October

HK$6,888

HK$7,749

HK$8,610
Photos and videos may be taken, solely for PURE marketing purposes.
Applications
Please complete an online application form or email us to apply. You will be notified by email within 3-5 days of its approval along with a Welcome Letter outlining payment procedures and further details. Application is NOT required for Morning Intensives. Please register at studio reception.
Early-Bird Discount
Early-Bird Price: Application to be sent in on or before 13 August 2023.
Regular Price: Applications to be sent in starting from 14 August 2023.
Refunds/Cancellations
· No refund or credit will be given for cancellations starting 13 August 2023.
· All refunds are subject to a 10% processing fee that will be deducted from your refund.
All applications for a refund (medical & emergency reasons) must be made within 3 days after the event finishes.
Minimum Number of Students
This programme requires a minimum of 10 students.
Enquiries:
For enquiries, please email events@pure-yoga.com
*Please refer here for the full terms & conditions