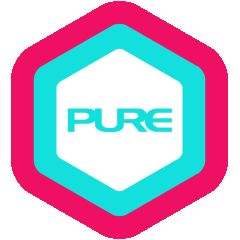 Online Event
CROW with Sean Robinson
MasterMBS: Online Masterclass Series
The crow pose is not simply an entry-level arm balance, which once learned, is quickly discarded in favour of more "advanced" ones.
Crow is the foundation of most, if not all, arm balances. Without the ability to perform the crow pose (in numerous ways), progress in advanced arm balances will stall.
Where do the knees go? How high are the hips? How bent are the elbows? It all depends.
It depends on where you are going and where you have been.
Class 1: Crow Pose
In this Masterclass, we will explore the nuances of the crow pose and its variations; twisted and one-legged version 1 and 2.
This class is for you to start your arm balancing journey and there is also something for those who are already confident on their hands.
Class 2: Twisted Crow
Now that you have established a strong symmetrical crow pose, it's time to add a twist. This asymmetrical pose challenges your balance in a new way and the twist demands more spinal mobility.
Experimenting with the "funky" version will help you get a feel for lower body action whilst reducing the demand on the shoulders. Once a side crow and funky side crow have been developed, we learn to move between them.
Class 3: One-Legged Crow
One version challenges your upper body stability whilst the other tests your active hip mobility. Using straps or resistance bands can help you bridge the gap.
Full Masterclass Series
HK$350
Masterclass Language
English
Refunds/Cancellations
No refund or credit will be given for cancellations.
Access
Replay available for up to 90 days from purchase date.
Once you have settled the payment, our team will send you a private link through whch you can access the videos on our official YouTube channel.
Please scroll down and click on the blue box "Register now!".
*Please refer here for the full terms & conditions