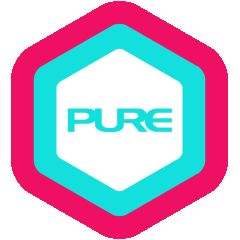 Continuing Education
40-Hour Chair Yoga Continuing Education Training with Jimin Choi
This Chair Yoga CET is designed for both seasoned practitioners and aspiring teachers alike. Whether you're a yoga enthusiast eager to deepen your personal practice or a certified teacher looking to expand your teaching repertoire, this course is for you.

Join us in this comprehensive and structured 40-Hour CET to learn how to deepen your practice with one of the simplest yet most useful props available – The Yoga Chair.

The chair is a part of every household. This CET will explore everything from the basics to the advanced, providing the full benefits of Chair Yoga. It will help you rediscover and enhance your yoga practice and teaching skills through modifications and variations.

By joining our CET, you will have the opportunity to:

• Perform challenging asanas more comfortably and sustain postures for longer periods using the Yoga Chair.
• Achieve and maintain proper alignment.
• Explore traditional asanas in greater depth.
• Gain strength and improve flexibility.
• Learn how to effectively teach Chair Yoga classes.
• Deepen your understanding of Anatomy & Physiology.
• Cultivate a safe and inclusive environment
• Explore the history, philosophy, ethics, and lifestyle practices of Chair Yoga.
• Learn sequencing techniques, modifications, and adjustments.
• Receive personalized feedback and support to enhance your learning experience.
• Explore the therapeutic aspects of Chair Yoga
PURE Yoga – Asia Square Tower 2
12 - 21 January 2024

12 Jan (Friday) 9am - 6pm
13 Jan (Saturday) 9am - 6 pm
14 Jan (Sunday) 9am - 6pm
19 Jan (Friday) 9am - 6pm
20 Jan (Saturday) 1pm - 5pm
21 Jan (Sunday) 9am - 6pm
Open to all levels of yoga practitioners and teachers.
Jimin Choi is a Registered Yoga Teacher (E-RYT 200) with Yoga Alliance, which acknowledges the completion of a yoga teacher training with a Registered Yoga School (RYS). By completing our course, you can earn the necessary continuing education credits to maintain your Yoga Alliance registration and enhance your professional credentials.
Full 40-Hour Programme

Early-Bird 20% - S$880
Regular Price - S$1,100

*Early-Bird discount ends 15 November 2023
*Previous attendees of PURE workshops and trainings are entitled to a 30% discount on the Regular Price. Enquire within for more details.
Photos and video may be taken, solely for PURE marketing purposes.

Early-Bird Discounts
Early-Bird Price: Application sent in, on, or before 15 November 2023.
Regular Price: Application sent in starting 16 November 2023.

Refunds/Cancellation
No refund or credit will be given for cancellation starting 16 November 2023.
All refunds are subject to a 10% processing fee that will be deducted from your refund.

If there is any discrepancy between the printed and web versions, the web version shall prevail. 
*Please refer here for the full terms & conditions