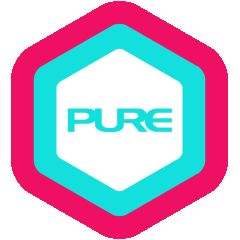 Retreats
Returning Home - 5D5N Yoga Retreat in India with Nirupan
Returning Home with Nirupan Muthukrishnan, 5days 5 nights – Indian Yoga Retreat
28th February to 3rd March 2024 to Sunday)(Wednesday
A yoga retreat that presents the opportunity to fully immerse yourself in the practice and acquire the fundamental tools you need to restore well-beingand balance to your life – not to mention enjoy delicious Authentic Indian food and discover the country's spectacular beauty at the same time.
Explore the rustic life in Athirappilly, Kerala (South India) 5 days away from the hustle and bustle of our city life. Join Niru on this journey of exploring the reinvigorating and restorative aspects of Yoga, Kriyas (Cleansing Techniques) and Meditations. This retreat is open to practitioners of all levels, looking to deepen their connection to themselves, one another, and Mother Nature. Get ready to come home to your body, spirit, and heart.
Accommodation Details
Niraamaya Retreats Samroha, Athirappilly, Kerala.

About the Resort
Perched on a cliff, overlooking the majestic Athirappilly Waterfalls, Niraamaya Retreats Samroha is a serene abode amid nature's incredible beauty and just a stone's throw away from the cascading waters. It is surrounded by rugged hills, lush green forests, and magnificent views of Athirappilly Falls, which is famously known as the Niagara of India. Samroha is truly a special tropical getaway for you and your loved ones. Niraamaya Retreats Samroha is an enchanting resort marked by comfort and luxury at a breathtaking location that enlivens all your senses with an unbelievable fusion of tranquil ambience, contemporary elegance, and enthralling adventure. This 5 star luxury resort in Kerala is a strikingly beautiful palatial building that embodies an old-world charm along with visible impressions of contemporary luxury. Rediscover yourself through calming views of nature, fun-filled cycling sessions through the forest, and wildlife spotting.
Retreat Itinerary
27th February 2024 (Tuesday) – Day 0
5.30Pm: Meet at Singapore Changi International Airport
8.20Pm: Flight from Singapore to Kochi
10-15Pm: (Local time) Arrival at Kochi Airport
11.00Pm: Travel to Niraamaya Retreat Samroha,Athirappilly & 
Check in and Sleep 
28th February 2024 (Wednesday) – Day 107.00am: Traditional Hatha Yoga Practise
0845 am: Breakfast at Resort
1030 am: Trekking & River Showers
0100 pm: Free & Easy 
0300 pm: Teatime (optional)
0500 pm: Vin to Yin Yoga Practise 
0700 pm: Dinner at Resort & Rest
29th February 2024 (Thursday) – Day 20600 am: Yoga Practise & Kriya – Jala Neti (Nasal Cleansing Technique)  
0800 am: Breakfast at Resort
1030 am: Tour around the Resort– Serinity
1230 pm: Lunch at Resort or outdoor 
0300 pm: Teatime (optional)
0500 pm: Grounding Hatha Yoga Practices 
0700 pm: Dinner at Resort
0800 pm: campfire 
1000 pm: Rest
1st March 2024 (Friday) – Day 3
0600 am: Hatha practice followed by pranayama 
0800 am: Breakfast at Resort
0900 am: Off to near village to visit some traditional places of Kerala
12.30 pm: Lunch at Outdoor
5.30 pm : Dynamic Yoga practice 
0700 pm: Dinner at Resort & Rest
2nd March 2024 (Saturday) – Day 4
0630 am: Pranayama & Mindfulness MeditationPractise  
0745 am: Light Breakfast at Resort
0930 am: Ayurvedic Banana Leaf Bath with Guest Teacher (Traditional Detoxification of the Body)
0100pm: Traditional Banana Leaf Meals at Resort
0500 pm: Yin Yoga followed by Trataka Practice(Eye Cleansing Technique)
0700 pm: Dinner at Resort & Rest
3rd March 2024 (Sunday) – Day 5
0630 am: Traditional Sun Salutations and river walk or forest Forest Trek 
0930 am: Breakfast at Resort
1100 am: Closing Session at Resort
1230pm: Lunch at the Resort 
200pm: Check out to Kochi city 
330pm: City your (old Kochi)
700PM: Dinner at Kochi 
10.00Pm: Check in at the Kochi airport International Airport 
Past midnight 4th march at 1.10 am flight back to Singapore
8.15am local time arrive at Singapore Changi International Airport. 
Single occupancy: 

Early-Bird Price: S$2,650
Regular Price: S$3,100

Double occupancy: 

Early-Bird Price: S$2,100
Regular Price: S$2,450



Cost Includes:
Accommodation



All yoga sessions

All Meals in the Trip

All Coach Travels

Ayurvedic Banana Leaf Bath

forest Trekking (Timing TBC)
Cost Excludes:
Indian Visa

 

Flight Tickets

 

Personal Insurance

Personal Expenses

Ayurvedic Massage

 
5 nights accommodation inclusive of prevailing taxes & service charges 
** Early-Bird Price ends 28 Jan 2024
Terms & Conditions 
Photos and video may be taken, solely for PURE marketing purposes. 
Early-Bird Prices
Early-Bird Price: Applications to be sent in on or before 28 Jan 2024.
Regular Price: Applications to be sent in starting 29 Jan 2024. 
Refunds/Cancellations
No refund or credit will be given for cancellations starting 28 December 2023. 
All refunds are subject to a 10% processing fee that will be deducted from your refund. 
*If there is any discrepancy between the printed and web versions, the web version shall prevail. 
*Please refer here for the full terms & conditions