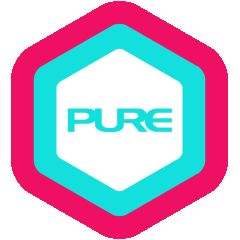 Retreats
Seeking Solace - The Inner Temple (A 5D4N Silent Retreat with Gabrielle Mendoza)
Gabrielle invites you to The Inner Temple, where Noble Silence will be upheld from sundown on Day 1 to sunrise on Day 5. The reverential practice of silence in the form of controlled speech and quietening of our thoughts is a way to open ourselves to the sacredness of the peaceful, unmoving and silent state of the Self; beyond all constructs of noise, which is our true nature.
This deeper journey inward is an honest attempt to be present with ourselves as we regulate our ways of being. We don't see the world as it is, we see the world as we are. Our perspective and how we embody our intentions in our thoughts and actions is the approach we use to get through life, and they determine how we see the world around us.
This silent retreat will be accompanied by Yoga philosophy and practices, breathwork and meditation. In separating our inner and outer experiences, we will pave the way for union to enhance the quality of our participation in life.
Recommended for those who have an existing meditation practice and have the resolve to preserve the noble silence and sanctity of the programme's intention.
Away from the bustling beach club party scene synonymous with Kuta and Seminyak; the more reclusive West Coast of Bali, where rich cultural heritage is still much preserved, is a place where time stands still. Where presence and connection is all there is. 
Overlooking the holy Balian river, where many serene wellness and healing traditions were hosted by villagers amongst its sacred waters, this 10-bungalow resort gives a taste of barefoot luxury amidst admiration for the astonishing gifts of nature. 
The waters of the sacred Balian river flow beautifully into the ocean. Where they meet is not your typical white sand and blue water beach, rather, it is a mystic mix of shiny black sand and vivid green misty shores merging with overhanging cliffs. 
The tranquility and beauty of the natural surroundings perfectly supports an immersive environment for learning, grounding and inspiration. 
This retreat will host no more than 15 participants in a buy-out setting that will preserve the sanctity of its intention. This will also allow us to be fully cared for by the heartwarming hospitality of the Balinese. 12 of your meals will be catered for, with a curated wellness menu to detoxify your body from the inside out.  
Rooms are available on a first-come-first-served basis upon registration and settlement of full payment for the retreat. 
5 Days/4 Nights: Friday to Tuesday (29 March - 2 April)
Tentative Schedule
Day 1
7:15am Flight to Bali
9:55am Arrive in Bali
1:30pm Welcome Lunch at Yama Balian
3pm Opening Circle
5pm Agni Horta Traditional Balinese Fire Ceremony
Day 2
6am Sunrise Meditation by the River
6:30am Hatha Yoga and Meditation
11:30am The Importance of Non-Speaking: Mouna and Noble Silence
4pm Yin Yoga and Meditation
Day 3
6am Sunrise Meditation by the River
6:30am Vinyasa Yoga and Meditation
11:30am The Journey of the Self, Through the Self, to the Self
4pm Restorative Yoga and Yoga Nidra
Day 4
6am Sunrise Meditation at Secret Bay Beach
6:30am 108 Sun Salutations
11:30am The Transformative Power of Meditation: Breaking the Cycle of Karma
4pm Pranayama and Sound Healing
Day 5
5:30am Sunrise Trek to Mejan Beach
6am Sunrise Meditation and Turtle Release Ceremony
10am Satsang and Closing Ceremony
12pm Check Out
8pm Flight to Singapore
10:35pm Arrive in Singapore
All retreat attendees can opt for an additional 60-minute private yoga session with Gabrielle, where they can choose between practising led meditation, customising their asana practice, a sound bath, therapeutic releases and adjustments or guided relaxation.
This retreat will be capped at 15 participants, and a provided mala bead necklace can be used to highlight your intention, should you choose to remain silent for the whole duration of the retreat.
Recommended Flights
Scoot TR280 - Fri 29 Mar 7:15am SIN, arriving @ 9:55am BALI
Scoot TR287 - Tue 2 Apr 8pm BALI, arriving @ 10:35pm SIN
*Please refer here for the full terms & conditions
Gabrielle Mendoza 
Gabrielle crumbled under the stress of the corporate world and reclaimed her lost self through yoga. She now follows her dharma to help others to manage their stress through the means of mindfulness, meditation, and the discipline of yoga.  
Her training in yoga therapy has helped many to cope with their physical struggles, but her attunement with healing is what directs others to discover a whole inner world that transcends the superficial.She hopes to be able to impart accessible ways to incorporate mindfulness and meditation into the lives of those who are ready for change, and hold space for those who are struggling to find theirfooting. 
Gabrielle's training in Mindfulness, as well as her tutelage under world-renowned therapist and trainer, Jillian Pransky, has enabled her to seamlessly weave the governing principles of living consciously with the therapeutic impact of Restorative Yoga. 
She strongly believes that harnessing them both can create balance, reduce stress, and nurture inner quiet, create conditions for self-awareness, compassion, and healing to pave the way towards having a balanced nervous system.  
Expect to integrate the physical body, subtle energy body, emotional body, and mental body in her practices to release trauma, promote forgiveness, renew commitments to treating ourselves right, and optimize self-healing in the process.  
Through Seeking Solace, she hopes to be able to impart accessible ways to incorporate mindfulness and meditation into the lives of those who are ready for change, and hold space for those who are struggling to find their footing.  
Qualifications & Certifications 
 

Foundational Training in Trauma Sensitive Yoga with the Centre of Trauma and Embodiment (20 hours), 2023

Meditation Teacher Training with Yoga Coach (50 hours), 2023
Wild Lotus Advanced Teacher Training with Patrick Creelman (300 hours), 2023
Restorative Yoga Training with Jillian Pransky (65 hours), 2022 
Mindfulness-Based Stress Reduction with Sheryl Bathman of SMU (30 hours), 2020 
Yin Yoga - Accupressure, Acu Yin and Hip Anatomy II Teacher Training with Jo Phee (60 hours), 2020   
Sound Healing –

 

Tibetan

 

Singing Bowl Workshop with Henry Phua of PURE Yoga, 2019 
Yoga Therapy – Meridian and Acupressure Therapy

 

Training

 

with Zhen of Yoga Deep, 2019 
Wall Rope Yoga – Level 1 Teacher Training with Veronique Tsui of PURE Yoga (18 hours), 2019 
Sound Healing – Crystal Bowl Workshop with Alex Young, Crystal Tones Alchemist, 2019 
Restorative Yoga – Level 1 Teacher Training with Adeline Tien of AT Yoga (30 hours), 2019 
Yoga Therapeutics – 100-hr Teacher Training with Tina Nance of Tina Nance Yoga Therapy in Bali, 2017 
Shoulder Anatomy Dysfunction and Application Immersion – 25-hr Immersion with Tiffany Cruikshank of Yoga Medicine in Singapore, 2017 
Diploma in Yoga Teaching – 350-hr Teacher Training with International Yoga Teacher's Association in Australia, 2016 
Inclusive of: 
4-nights' accommodation 
12 catered meals + daily tea breaks that include coffee/tea, snack and fruit

 

 
Curated array of yoga and meditation classes 
Rental of spaces and equipment for yoga practice  
Airport transfer for the selected flights  
PACKAGE PRICES WITHOUT AIRFARE:       
All prices below are per person for 29 March - 2 April 2024 (5 Days / 4 Nights) 


 

5 Days / 4 Nights 

29 March - 2 April 2024 



 

 Early-bird Discount  

 Register NOW until 1 March 2024 

Regular Price:

Register from 2 March 2024 onwards

Deluxe Bungalow

Single Occupancy

Double Occupancy (Twin / King)

 

S$2,380

S$1,780

S$2,630

S$1,960

Suite Bungalow

Double Occupancy (Twin / King)

 

S$1,980 

S$2,180
Rooms are assigned on a first-come-first-served basis. Rooms may differ in layout and décor. 
Prices listed are inclusive of all prevailing taxes. 
Photos and video may be taken, solely for PURE marketing purposes.
Application
Please apply online or email us. You will be notified by email within 3-5 days along with an e-mail outlining payment procedures and further details. 
Tax
Please note prices include 8% GST. 
Early-Bird Discount
Early-Bird Price: Application sent in on or before 1 Jan 2024.
Regular Price: Application sent in starting 2 Jan 2024.
Refunds/Cancellation
No refund or credit will be given for cancellation.
Visa Entry & Requirements 
Please comply with all visa and health requirements of Bali, Indonesia. 
PURE is not liable for any illness, delays or costs resulting from your failure to meet these requirements.  
Please ensure that your passport is valid for at least 6 months from the day you arrive in Bali, Indonesia. 
Pertaining to COVID-19 travel advisories, participants should do their own due diligence and ensure compliance with local COVID-19 laws, rules, restrictions and regulations. 
Participants are responsible for staying updated on current COVID-19 related travel restrictions and requirements to enter Bali, Indonesia
*If there is any discrepancy between the printed and web versions, the web version shall prevail. 
*Please refer here for the full terms & conditions