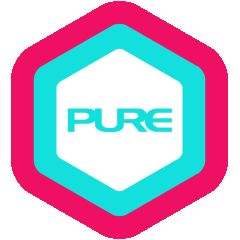 Retreats
A Journey of Balance & Harmony - 6D5N Yin Yang Yoga Retreat with Jimin & Yihan, Jeju Island, South Korea
Yin Yang represents a dynamic balance of opposing yet complementary and interconnected forces. The ancient Yin Yang principle observes a duality in all aspects of the physical world. In this comparative relationship, you cannot have one without the other. When there is impeccable harmony between Yin and Yang one can find happiness. In this 6D5N retreat, we understand the Yin and Yang's of our physical practice, our mind, and life in relation to our environment. We will find a balance with our yoga practice and mindful enjoyment of the sights and sounds that Jeju Island has to offer. Let's rediscover and reconnect with our truest selves as we explore beautiful Jeju! This retreat will include: • Daily carefully curated classes for enhancement of awareness and union • Experiential workshops to enhance our yoga practice • Recreational activities curated to complement this rich cultural heritage experience, including cherry blossom viewings (subject to seasonal changes), healing forest walks & UNESCO site visits • Daily morning yoga practice (Yin Yang, Vinyasa, Pranayama) • Evening yoga practice for winding down (Yin, Restorative, Myofascial Release) • Backbend & Inversion Workshop • Myofascial Release Workshop Suitable for anyone who would like to explore and immerse in a deeper connection with themselves.
Our choice of accommodation will be at the gorgeous Suites Hotel, Jeju - a 5-star property situated within the Jungman Tourism Complex and highly accessible to surrounding must-visit attractions. Just less than 500m away from this quaint relaxing property, we can also drop by Jungmun Saekdal Beach conveniently.
Room type: Deluxe
View more:
http://360map.co.kr/jejudo/suites/
  **Confirmed itinerary to be provided closer to the date.
Tentative itinerary as follows:
Day 1: 
0300 Meet at Singapore Changi Airport
0520 Flight to Jeju 
1225 Arrive in Jeju
1400 Arrive at Hotel / Check In / Rest
1500 Opening Circle
1600 Gentle Yoga Practice
1730 Sunset Dinner
Day 2:
0730 Morning Vinyasa Practice
0930 Breakfast 
1030 Mindfulness Workshop
1200 Lunch 
1330 Sightseeing 
1530 Back to Hotel
1600 Evening Practice - Yin
1730 Rest & Dinner
Day 3:
0730 Morning Vinyasa Practice
0900 Breakfast
1000 Yoga Workshop 
1230 Traditional Korean Lunch 
1430 Set off to Healing Forest Walk
1700 Back to Hotel
1800 Dinner 
Day 4:
0700 Morning Practice
0730 Breakfast
0830 Travel to UNESCO Site Visit 
1000 Sightseeing
1230 Lunch 
1330 UNESCO Site Visit
1430 Travel Back to the Hotel 
1600 Rest
1700 Workshop
1930 Dinner 
Day 5:
0730 Morning Vinyasa Practice 
0900 Breakfast
1030 Sightseeing
1300 Lunch
1430 Travel Back to the Hotel 
1500 Yoga Practice / Closing Circle
1800 Farewell Dinner
Day 6:
0500 Check Out & Leave Hotel to Jeju Airport
0745 Flight Back to Singapore*
1235 Arrive in Singapore*
*Flight timing is subjected to changes
Price includes:
- 5 night accommodation in The Suites Hotel
- Local land transport
- 1x welcome dinner
- Specially curated yoga programme
- Welcome Pack for all participants
Price excludes:
- flight tickets
- sightseeing admission tickets (for some locations only)
- meals
- other personal expenses
ABOUT JIMIN
Jimin is from Seoul, Korea. She moved to Singapore in 2014 after living in Qatar for 5 years. Having been a member of the cabin crew in Qatar, travel fatigue caught up with her and she was in pursuit of an activity that could give her physical health and mental well-being. Her first yoga lesson in Singapore was a life-changing experience. Her love for yoga grew steadily from there as she learned and practised Hatha and Vinyasa yoga until she found herself teaching her first class in 2018. Through her yoga practice, her two children also started their own yoga journey. It teaches them balance and focus and helps them build inner fulfilment. Jimin believes that teaching yoga to her children is a great gift for them. As living proof of the benefits of everyday yoga, Jimin is thrilled to share her experience with the PURE Yoga community!
She has been most fortunate to meet her wonderful mentors like Dr. Venky and Grace Lee, who put an emphasis on anatomy and proper alignment, stability, and the precision of the practice. After finishing her training in Singapore, Jimin returned to Korea and was introduced to Aroma Yoga, Chair Yoga, Yoga with Ring, and Iyengar Yoga by teacher Sei Kim. These creative practices, now deeply instilled in her practice, are employed intelligently in pursuit of a more mature and mindful asanas practice.
Jimin constructively applies her combined knowledge from Singapore, India and Korea to design unique and customised programmes that benefit each of her students. She believes in a personalised yoga experience, adjusting every detail to her group of students at hand. She loves to fuse creative sequencing and a spirit of playfulness to help her students deepen their practice. She aspires for her students to be peaceful yet empowered.
QUALIFICATIONS & CERTIFICATIONS
Wall Rope Yoga Teacher Training (Level 1), PURE Yoga, 2022
15-hour Advanced Workshop with Raja Gupta, Masoud Movahedi Yoga
15-hour Dharma Yoga Wheel Levels 1, 2 & Yin with Dov and Raquel, Free Spirits Yoga

RYS 200 with Dr. Venky's Shivshakti Yoga Institute (International), 2018

40-hour Specialty Training License in Backache Management with Shivshakti Yoga Institute, 2018

30-hour Ring Yoga Teacher Training Certification with Yoga Kula in Seoul, Korea, 2018

120-hour Pilates Matwork Teacher Training Programme with Bodytree Academy, 2019
ABOUT YIHAN
Yihan's first dip into the world of yoga was with one of Singapore's few supercentenarians, Teresa Hsu, when she was a child. It may have been years ago, but she has kept the memory of attending "Sister Teresa's" weekly yoga classes with her mother close to her heart. Fast forward to 2015, Yihan attended a donation-based yoga class and discovered the beauty of mindfulness as well as a child-like beginner's mind. 
As a fresh graduate adapting to a corporate lifestyle, the stress was sometimes overwhelming. Regular yoga practice grounded Yihan and helped her to maintain clarity as she navigated her way through this new corporate lifestyle. Beyond the physical benefits, Yihan feels even more deeply about the mental aspect of yoga. To her, yoga is a lifestyle. And she's found her calling in sharing this holistic practice with more people, bringing the art of mindful breathing and mindful movement to them. 
Looking back at her journey from her very first class as a child, Sister Teresa's selflessness and spirit of giving continue to inspire and motivate Yihan as a teacher today. Together with the teachers who have guided and trained her on this path, she is also grateful for the students who have given her the opportunity to humbly share what she is passionate about. 
Yihan's classes revolve around finding balance between the yin and yang of one's physical and mental practice. She enjoys guiding students into postures with subtle and precise muscle engagement with regular breath awareness. No matter how strong or intense a class is, Yihan hopes that her students truly find joy in practising yoga. She will say, "Stay safe and have fun!" – there's always sweet savasana at the end as an oasis of calm and groundedness.
QUALIFICATIONS & CERTIFICATIONS
300-hr Advanced Yoga Teacher Training (Rocket) with David Adame, 2022
300-hr Advanced Yoga Teacher Training (Yin Yoga, Meridians, and Anatomy) with Annie Au, 2022
300-hr Advanced Yoga Teacher Training (Handstands, Mobility, and Movement) with Seline Schmid, 2022
300-hr Advanced Yoga Teacher Training (The Art of Adjustments) with Vari Morales, 2022
300-hr Advanced Yoga Teacher Training (Creativity in Motion, Sequencing methodology) with Kristine Ragus, 2022
30-hr Restorative Yoga Level 1 Teacher Training with Adeline Tien, 2019
Jal Yoga 24-hr Wheel Yoga Teachers' Training Course, 2018
Yoga Seeds 200-hr Hatha Yoga Teacher Training with Wendy Chan, 2016
Single Occupancy (Loyalty 20% Discount): $2710
Single Occupancy (Early-Bird 10% Discount): $3050
Single Occupancy (Regular Price): $3387
Double Occupancy (Loyalty 20% Discount): $2155
Double Occupancy (Early-Bird 10% Discount): $2425
Double Occupancy (Regular Price): $2693
*Loyalty Discount – applicable only to participants of Jimin's/Yihan's past workshops/immersions/CET 
** Early-Bird ends 27 Feb 2024
Photos and videos may be taken, solely for PURE marketing purposes. 
Early-Bird Discounts
Early-Bird Price: Applications to be sent in on or before 1 March 2024.
Regular Price: Applications to be sent in starting 2 March 2024. 
Refunds/Cancellations
No refund or credit will be given for cancellations starting 27 February 2024. 
All refunds are subject to a 10% processing fee that will be deducted from your refund. 
*If there is any discrepancy between the printed and web versions, the web version shall prevail. 
*Please refer here for the full terms & conditions